Export Finance Australia
Australia
---
Active
This profile is actively maintained
---
Created on:
2017-02-07 12:56:37
Last update:
2020-10-20 14:15:55
---
Send
feedback
on this profile
Download as
PDF
---
Share this page:
---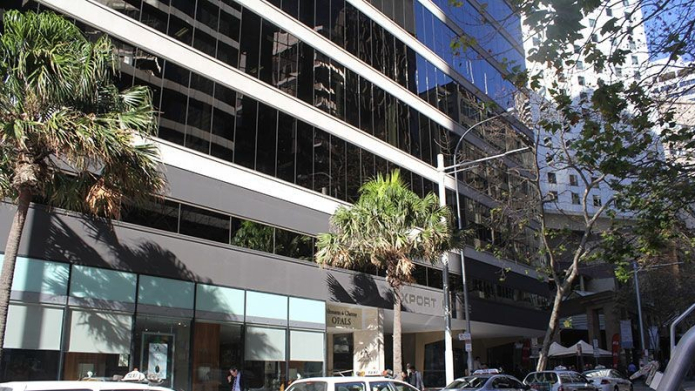 Export House, Sydney. Photo: Courtesy of Jagonal (www.jagonal.com.au)
About Export Finance Australia
Export Finance Australia, formerly the Export Finance and Insurance Corporation (Efic), is Australia's export credit agency since 1957. It became a statutory corporation in November 1991 under the Export Finance and Insurance Corporation Act. Export Finance Australia's role is to support Australian companies in their international activities by providing finance. It is part of the Australian Government's Foreign Affairs and Trade Department and became an Equator Principles signatory in 2009. BankTrack profiled this financial institution as part of our Tracking the Equator Principles campaign.
Website
http://www.efic.gov.au
Headquarters

Level 10 Export House 22 Pitt Street

2000 Sydney

Australia

CEO/chair
Swati Dave
Managing Director and CEO
Supervisor
Annual report
Annual report 2018-2019
Ownership

Export Finance Australia is a public government organisation owned by the Commonwealth of Australia.
Related Dodgy Deals
Export Finance Australia has been linked to the following "Dodgy Deals", e.g. as a current or past financier or through an expression of interest. Find out more about dodgy deals
here
. See the project or company profile for more details on the nature of the bank's link to the Dodgy Deal.
Dodgy Deals map
All
|
Projects
|
Companies
Targets
|
Active profiles
|
On record profiles
Policies
Voluntary initiatives
Export Finance Australia has committed itself to the following voluntary standards:
Investment policies
Export Finance Australia's webpage on corporate social responsibility can be accessed here.
Year:
Equator Principles
Implementation and reporting
Equator Principles Dodgy Deals