---
Active
This profile is actively maintained
---
Created on:

2020-11-26 14:59:30


Last update:

2021-11-22 12:24:27



---
Send
feedback
on this profile
Download as
PDF
---
Share this page:
---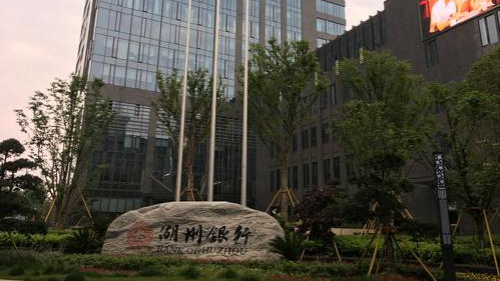 Bank of Huzhou head office. Photo: BankTrack
About Bank of Huzhou
Established in 1998, Bank of Huzhou is a commercial bank based in Zhejiang Province, China. The bank offers deposits, loans, domestic settlement, bill discounting, government bonds underwriting, insurance, investment, wealth management, and other banking services.
Website
http://www.hzccb.net/portal/zh_CN/home/index.html
Headquarters

471-475 South Street

313000 Huzhou

China

CEO/chair
Jiangou Ying
President
Supervisor
Annual reports
Annual report 2020
CSR Report 2020
Ownership

listed on Shanghai Stock Exchange

Complaints and grievances

Bank of Huzhou does not have a complaints or grievance mechanism for private persons or communities which might have been affected by its financing.
Policies
Voluntary standards
Bank of Huzhou has committed itself to the following voluntary standards:

Investment policies
Bank of Huzhou does not have publicly available investment policies. The bank's web page on corporate social responsibility only lists Bank of Huzhou's yearly CSR reports.
Year:
Equator Principles
Implementation and reporting