---
Created on:
2017-01-31 15:35:59
Last update:
2017-01-31 15:35:59
---
Share this page:
---
About Banco Votorantim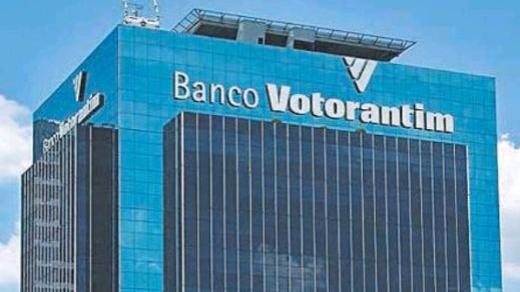 Banco Votorantim head office Sao Paolo. Photo: emprestimosimulador.com.br
Banco Votorantim is founded in 1988 as a securities dealer (DTVM), and started operating as a multiple bank in 1991. The bank has currently a business portfolio in the wholesale banking, wealth management services and consumer finance segments.
In 2009, Banco do Brasil obtained a 49.99% voting stake and a 50% overall share in Banco Votorantim. Since then, the bank is controlled by both Grupo Votorantim (the holding company) and Banco do Brasil. At the end of 2015 Banco Votorantim had assets worth over BRL 110 billion.
The bank signed the Equator Principles in 2016, and is profiled as part of BankTrack's Equator Principles Track and Chase project.
Documents
| | | | | | | | | | | |
Type:
Year:
Policies
Voluntary initiatives
Banco Votorantim has committed itself to the following voluntary standards:

Investment policies
Year:
Issues
Banco Votorantim and the Equator Principles
The Equator Principles are a voluntary commitment of banks to try to avoid or minimise the social, environmental and human rights impact of projects they finance. For more information on the Equator Principles see their website here and the campaign page of BankTrack here.
The Equator Principles exist already since 2003. Banco Votorantim adopted the Equator Principles in 2016.
Reporting on the Equator Principles
Banco Votorantim must report annually on its implementation of the Equator Principles. All information is supposed to be found here.
Banco Votorantim is in compliance with its reporting obligations. Banco Votorantim is still in its grace period.
Equator Principles
Implementation and reporting