UN's Race to Zero Campaign throws down the gauntlet to GFANZ on climate and fossil fuels
2022-06-15 | Paris, France
Reclaim Finance
Patrick McCully, Energy Transition Senior Analyst at Reclaim Finance, +1 510 213 1441
Anaïs Lehnert, Communication Manager at Reclaim Finance, +33 6 70 08 58 98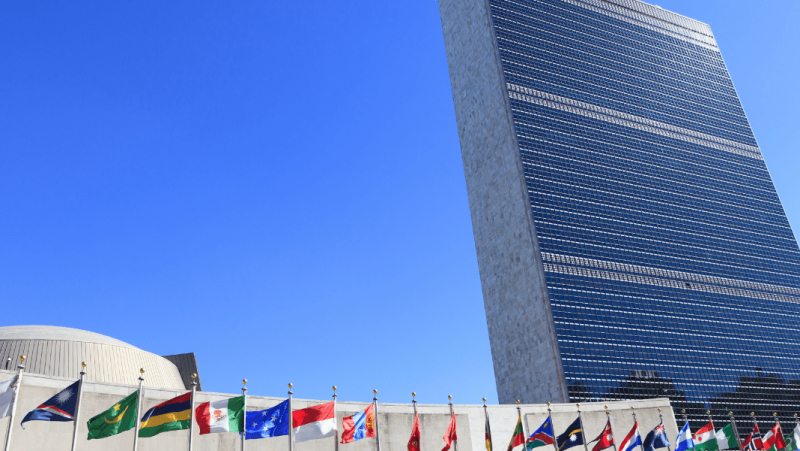 Photo: Reclaim Finance
2022-06-15 | Paris, France
Reclaim Finance
Patrick McCully, Energy Transition Senior Analyst at Reclaim Finance, +1 510 213 1441
Anaïs Lehnert, Communication Manager at Reclaim Finance, +33 6 70 08 58 98
The Race to Zero Campaign, an initiative of the UN climate convention, has released an updated set of criteria for its members today. The new criteria reiterate that members — which include all the investors, banks and insurers in the Glasgow Financial Alliance on Net Zero (GFANZ) — must commit to a "fair share" of the 50% cut in global CO2 emissions that the Intergovernmental Panel on Climate Change (IPCC) says is needed by 2030 for global warming to stay under 1.5°C.
The need to slash emissions 50% by 2030 was included in the previous Race to Zero criteria. The new criteria, however, include much more detail on what will be needed to achieve this reduction, in particular with regard to fossil fuels, which despite being overwhelmingly the main contributor to global warming were not mentioned in the previous criteria.
The key part of the Race to Zero is the "Starting Line" criteria, which are the minimum commitments that its members must make. Among the new additions to these Starting Line criteria are:
"halting deforestation and phasing down and out all unabated fossil fuels as part of a global just transition" (Starting Line criteria, "Pledge");
members "must restrict the development, financing, and facilitation of new fossil assets." The criteria stress that "this includes no new coal projects" (Interpretation Guide, "Pledge", 5.b);
financial institutions must include in their targets all the emissions caused by their investments, lending, underwriting and insurance, including the Scope 3 emissions of the companies to which they provide these financial services (Interpretation Guide, "Pledge", 2.b);
targets must include "land-based emissions" (Starting Line criteria, "Pledge");
members must develop transition plans to show how they will meet their commitments, including what actions they will take within the following 12 months, 2-3 years, and by 2030 (Starting Line criteria, "Plan");
members must "align external policy and engagement, including membership in associations, to the goal of halving emissions by 2030" (Starting Line criteria, "Persuade").
The Race to Zero notes that "developing country actors may require more flexibility on their pathway to net zero and may find it challenging to halve their emissions by 2030." This implies that to meet their "fair share" of emission reductions financial institutions with most of their business in developed countries will need to more than halve their emissions in the next 7.5 years.
Among the Race to Zero's more than ten thousand members from the business world and local and regional governments are the more than 450 financial institutions which make up GFANZ. GFANZ, chaired by Michael Bloomberg and Mark Carney, does not set its own compulsory requirements, but instead requires compliance with the criteria of the Race to Zero. GFANZ is comprised of seven sectoral alliances including for asset owners, asset managers, banks and insurers, and includes many of the biggest players in global finance.
Paddy McCully, Senior Analyst at Reclaim Finance says: "These new Race to Zero criteria throw down the gauntlet to Carney and Bloomberg and the GFANZ alliances and will require major improvements in what the alliances demand from their members. GFANZ is going to have to stop waffling on fossil fuels, and will have to insist that its members stop providing financial services to the companies driving the climaticide of coal, oil and gas expansion, while massively increasing their financing of the clean energy transition."
Read here.