Royal Bank of Scotland Rules Out Financing Major Coal Port Expansion
Follows Deutsche Bank and HSBC
2014-06-18 | Edinburgh
BankTrack, Greenpeace, 38 Degrees, AMCS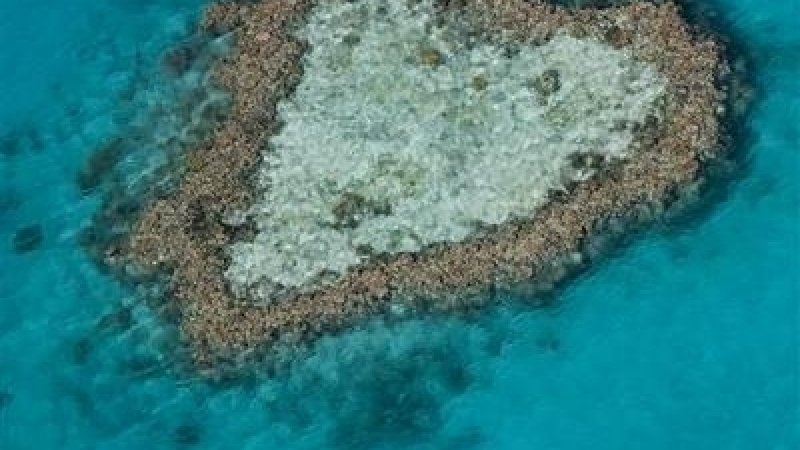 Photo: -
2014-06-18 | Edinburgh
BankTrack, Greenpeace, 38 Degrees, AMCS
In yet another sign of major international banks' growing unwillingness to fund coal terminal projects that threaten the iconic Great Barrier Reef, Royal Bank of Scotland last night joined Deutsche Bank and HSBC in publicly ruling out financing of the controversial Abbot Point coal terminal near Bowen, Queensland. The terminal will export coal from the nine mega coal mines planned for Queensland's Galilee Basin.

In a letter to campaign organisations the bank wrote: "RBS is not involved in the Abbot Point expansion project and has no plans to be involved in the future." The bank later tweeted the same statement to campaign organisation GetUp (image below).

RBS's move comes as UNESCO's World Heritage Committee meets in Doha to consider listing of the Reef as World Heritage in Danger. Despite this, and against mounting international community opposition and clear evidence of the destructive potential of the developments - including today's decision by UNESCO - the Australian and Queensland governments continue to press ahead with approvals of massive coal port expansions along the Reef.

Felicity Wishart, Great Barrier Reef campaigner for the Australian Marine Conservation Society, said: "While the Australian and Queensland governments have approved millions of tonnes of destructive dredging and dumping at Abbot Point, it is heartening to see global financial institutions such as the RBS take leadership and reject investment in projects that will damage the Reef."

"The health of the Great Barrier Reef is already suffering due to poor water quality. Port expansions would mean millions of tonnes of seabed being dredged and dumped in the Reef's waters - sediment would cloud the water, damaging seagrass and coral, making matters far worse."

Ben Pearson of Greenpeace said: "It is great to see that three global investment banks have now publically distanced themselves from this risky, irresponsible project. It will be interesting to see if other British banks follow their lead over the coming months - particularly in the light of the strong concern that UNESCO have expressed around the port projects."

Maddy Carrol, Campaigns Director at 38 Degrees, said: "There's no way they, or any UK bank for that matter, should be investing in such a morally wrong project - this isn't what we bailed them out for! 38 Degrees members care passionately about protecting the world we live in - especially against big business and corporate greed. RBS have judged this one the right way. This should send a clear signal to the rest of the world's banks, the Australian government and Adani that people just won't stand the pursuit of profits at all cost."

Yann Louvel of BankTrack said, "We congratulate RBS on doing the right thing and ruling out investments in Abbot Point. These hugely expensive projects are rapidly running out of friends, before they even get going. We now encourage RBS to go a step further. In order to protect the health of the Reef, RBS must also rule out investments in planned coal mines in Queensland's Galilee Basin that are the driver for port developments that will ship millions of tonnes of coal through the Reef every year."

RBS's statement was a response to a campaign by a coalition of Australian and international NGOs representing millions of supporters aimed at protecting the Great Barrier Reef and preventing the construction of massive new coal mines in Central Queensland. Partner organisations include: World Development Movement, 38 Degrees, Sum of Us, BankTrack, Greenpeace, GetUp!, Market Forces, Friends of the Earth Scotland, WWF, the Australian Marine Conservation Society, and350.org.
We are not involved in financing the expansion of Abbot Point & have no plans to be involved in the future.

— RoyalBankofScotland (@RBSGroup) 17 Juin 2014
There are no active project profiles for this item now.