Report warns of dangers in carbon markets
FOE US says push to create global carbon markets without global derivatives regulations is reckless
---
2009-09-22
Washington DC
Friends of the Earth US
---
Michelle Chan, Friends of the Earth US: +1 202 427 3000
---
Share this page:
---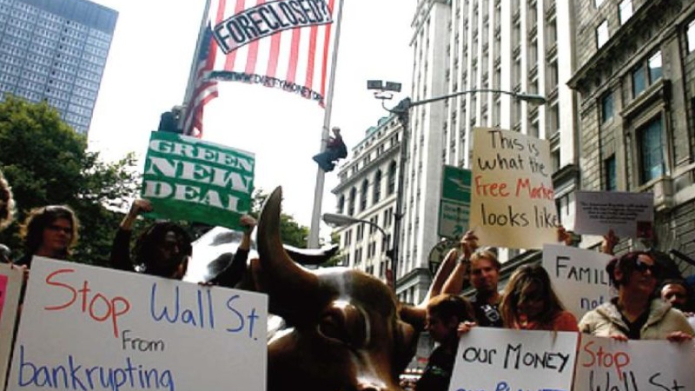 Photo: -
As world leaders gather for the G20 economic summit in Pittsburgh this week, Friends of the Earth U.S. released a report warning that the carbon trading system envisioned by the United States is complex, volatile and prone to gaming.
The report, 'Simpler, Smaller and More Stable' finds that current proposals to regulate derivatives are necessary, but far from sufficient to ensure the environmental and financial integrity of these new markets.
However, in its draft paper on carbon markets and private finance prepared for the G20 Summit, the G20 Experts Group on Climate Change Financing has come out strongly in favor of a global market in carbon.
"It is reckless to push for a global carbon derivatives market when we don't have anything even close to a global system for regulating conventional derivatives," said Michelle Chan, author of the Friends of the Earth report.
Moreover, the Friends of the Earth report points out that U.S. policymakers have designed a carbon trading system that is inherently difficult to regulate. For example, the climate change bill which passed the U.S. House of Representatives allows some 30% of carbon traded in the U.S. to be from carbon offset credits. The G20 climate paper likewise makes several recommendations on how to expand the international market for carbon offsets.
"Most carbon offset credits will likely be traded as over-the-counter derivatives. These derivatives played a significant role in the financial crisis, and are some of the most difficult financial instruments to govern," said Chan. "Not only does this create regulatory risks, but it also opens the door wide to subprime carbon: derivatives that promise to deliver carbon emissions reductions, but may not materialize and could collapse in value."
Image: Demonstrators protesting on Wall Street, October 2008