NGOs call on banks to raise bar for net zero delivery
Global coalition of civil society organisations urges the Net Zero Banking Alliance to ensure net zero strategies meet Race to Zero guidelines
2022-09-15 | Nijmegen, London, Paris
BankTrack, 350.org Japan, AbibiNsroma Foundation, AnsvarligFremtid, Bank on our Future, Climate Safe Lending Network, Environmental Defence, Fair Finance International, Global Witness, Make My Money Matter, Reclaim Finance, ReCommon, ShareAction, Sierra Club, Stand.earth & Talanoa Institute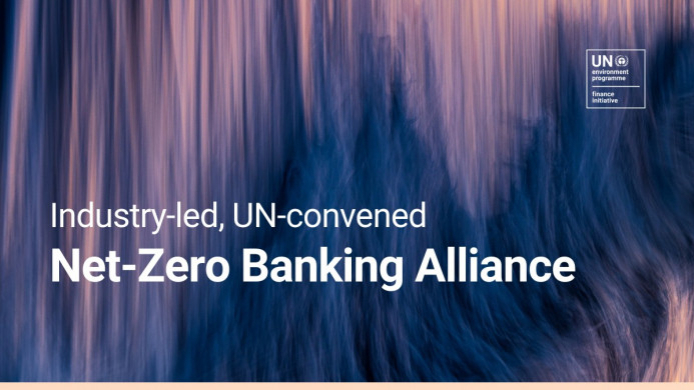 Photo: UNEP FI
2022-09-15 | Nijmegen, London, Paris
BankTrack, 350.org Japan, AbibiNsroma Foundation, AnsvarligFremtid, Bank on our Future, Climate Safe Lending Network, Environmental Defence, Fair Finance International, Global Witness, Make My Money Matter, Reclaim Finance, ReCommon, ShareAction, Sierra Club, Stand.earth & Talanoa Institute
Global civil society organisations, including ShareAction, BankTrack and Reclaim Finance, have written to the UN Environment Programme Finance Initiative (UNEP-FI) and the Net Zero Banking Alliance (NZBA) steering committee, urging NZBA members to restrict their financing of fossil fuel projects, including coal, in order to align with the recently strengthened Race to Zero criteria.
The UN-backed Race to Zero campaign, of which the NZBA is a partner, updated its criteria for members in June. The seven net zero alliances under the Glasgow Financial Alliance for Net Zero (GFANZ) umbrella are required to meet the updated minimum criteria by June 2023.
The 16 NGOs are extremely concerned by reports that a UNEP-FI spokesperson said it is unlikely that individual alliances will need to update their core commitments to meet Race to Zero's new rules. The NGOs warn that this undermines the credibility of UNEP-FI role as convenor of three of the GFANZ member alliances and its net zero commitment.
In its letter, the group asked the NZBA to urgently respond by outlining the timeline and process for updating its guidelines to maintain its accreditation, as well as the accountability mechanism that will ensure its members are aware of and will comply with their obligations. It urged the NZBA to go beyond the UN's minimum 'Starting Line' criteria by also playing a proactive leadership role, such as explaining how they will support climate-affected communities to ensure a fair transition.
Kelly Shields, Senior Campaign Officer at ShareAction said: "With 115 member banks representing almost 40 per cent of global banking assets, the NZBA has a key role to play in limiting global warming to a 1.5C world. It is vital that the alliance updates its guidelines in line with the strengthened Race to Zero criteria to ensure member banks act with the ambition needed to address the climate crisis."
The NZBA plans to review its guidelines by April 2024. The NGOs call for this to be brought forward so that members can adjust their policies in time for the June 2023 deadline.
Johan Frijns, Executive Director at BankTrack, said: "The new Race to Zero criteria leave no doubt that reaching net zero means ending our reliance on, and the financing of, fossil fuels as soon as possible, starting with coal. It is embarrassing, and ultimately fatal for the credibility of the NZBA if it does not now strengthen its membership criteria accordingly, right when the world is facing one climate disaster after another. Joining the alliance was always going to be about this: stop financing fossil fuels."
Paddy McCully, Senior Analyst at Reclaim Finance said: "The NZBA urgently needs to strengthen its guidelines and show that it is prepared to kick out any members which act in bad faith by refusing to adhere to these guidelines. The credibility of the NZBA, GFANZ and the financial sector's overall commitment to action on climate change will be badly damaged if its member banks are allowed to claim net zero alignment and then blithely continue to finance the same dirty activities they have in the past."