Medupi (South Africa): Crédit Agricole finances a climate destructive coal project
---
2010-10-14
Paris
Les Amis de la Terre
---
Juliette Renaud - Financial Actors Accountability campaigner -
---
Share this page:
---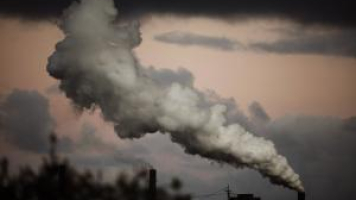 Photo: -
In spite of a global civil society campaign, Crédit Agricole has recently approved a 63,7 millions euros loan to Eskom in South Africa, for the construction of the gigantic Medupi coal power plant. In April 2010, Les Amis de la Terre had already condemned the World Bank decision1 of financing the same project, which will have heavy impacts on the climate and the local environment, and that will not at all improve the access to electricity for South African people. Les Amis de la Terre condemn this transaction and demand that Crédit Agricole withdraw immediately from this project.
For many months, a coalition of more than sixty South African organizations, as well as about a hundred civil society organizations from the whole world, including Les Amis de la Terre, denounce the devastating effects that Medupi huge coal power plant (4800 MW) will engender. Once constructed, this coal power plant will emit 25 millions tonnes of carbon dioxide per year, coal being the most harmful fossil fuel for climate change because of important CO2 and methane emissions.
This project has been conceived to meet the industrial sector needs, and will firstly benefit to the export-led transnational companies, mainly mining companies. On the one hand, the start of this coal power plant will drive the opening of 40 new carbon mines in South Africa. On the other hand, the generated energy will feed the mining industry, which acknowledges itself as being one of the most important consumers of energy in the country, and moreover enjoys it from preferential fees. Juliette Renaud, Financial Actors Accountability campaigner at Les Amis de la Terre, denounces: "It is all just so much nonsense: the mining companies of the carbon sector exploit this fuel to feed Eskom power plants, that will then supply with energy the mining projects of these same transnational companies. Crédit Agricole must immediately cease financing this vicious circle that has such environmental and social disastrous consequences."
Moreover, South African people will have to carry the burden of this new investment: Eskom has already planned an increase in monthly electricity fees for South African households between 2009 and 2012, from 48 to 130 dollars, an increase that will make energy unaffordable for the poorest and will heavily weigh on all private individuals. In addition, local communities will have their health heavily affected because of the exposure to mercury residue linked to production of electricity by coal, and because of pollution provoked by the carbon extraction in the new mines.
And yet, South Africa has abundant renewable energy resources, including onshore and offshore wind and solar power. This potential offers the opportunity for South Africa to transition towards a low carbon power sector and economy. Yann Louvel, referent for Les Amis de la Terre Financial Actors Accountability campaign, concludes: "Taking up Crédit Agricole's own catch phrase "It's time for green banking", and not for greenwashing2. Banks should declare a moratorium in financing new coal-fired power plants, and instead support opportunities for energy efficiency improvement and for the strengthening of the renewable energy sector."
1The World Bank inspection panel has accepted the validity of a complain presented by two South African NGO, and is carrying out an investigation.
2Crédit Agricole has just been nominated for the Pinocchio Awards, in the Greenwashing category: www.prix-pinocchio.org.
Related Dodgy Deals
Projects
There are no projects active for this item now.
Companies
There are no companies active for this item now.