GFANZ must tighten the screw on fossil fuel expansion
2022-06-02 | Oakland
Paddy McCully, Reclaim Finance
Paddy McCully, paddy@reclaimfinance.org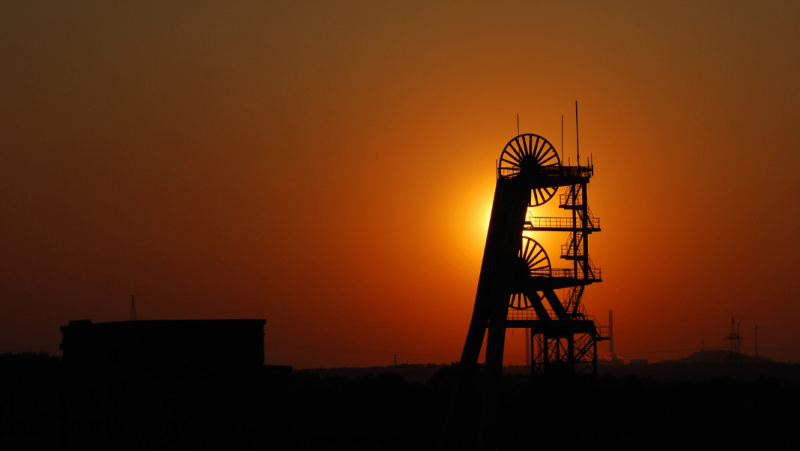 oil well. Photo: Reclaim Finance
2022-06-02 | Oakland
Paddy McCully, Reclaim Finance
Paddy McCully, paddy@reclaimfinance.org
Pressure on the fossil fuel industry to stop developing new projects and to start to phase out the production of coal, oil and gas is steadily increasing. On May 18, UN Secretary-General Antonio Guterres stated unequivocally that "Fossil fuels are a dead end — environmentally and economically. We must end fossil fuel pollution and accelerate the renewable energy transition, before we incinerate our only home." Global finance, and especially the leadership of the Glasgow Financial Alliance on Net Zero (GFANZ), needs to follow Guterres' lead, stop waffling on fossil fuels and send a clear message to the industry that its days are numbered.
Guterres used strong words, but he is only stating the obvious, a reality that has been underlined again and again in recent years by scientific and policy bodies. The recent Working Group III report of the Intergovernmental Panel on Climate Change's (IPCC) Sixth Assessment Report (AR6) shows that keeping warming under 1.5°C will require cutting carbon dioxide emissions by 50% between 2019 and 2030, and overall greenhouse gas emissions by 45% (1). The IPCC is also clear that there is no conceivable path for achieving these reductions without a rapid transition away from fossil fuels to a renewable-powered, energy- and materials-efficient economy.
The first step on the road away from fossil fuels must logically start by stopping the industry's climaticidal urges to dig and suck ever more carbon out of the earth. This logical step entered the lexicon of mainstream energy economics one year ago, when in May 2021 the International Energy Agency (IEA) famously announced that there is no room in even their relatively fossil-friendly net-zero pathway for new investments that expand supplies of coal, oil and fossil gas.
One Earth, one message: no fossil expansion
The IEA's message was emphasized again in early May this year in a report by the University of Technology Sydney (UTS) laying out industry-specific 1.5°C pathways for use by financial institutions in setting sectoral targets. This analysis is based on the UTS' One Earth Climate Model and was prepared for the UN-Convened Net-Zero Asset Owner Alliance (AOA). It shows that staying within the 1.5°C carbon budget without relying on unrealistic assumptions about the use of huge amounts of carbon capture technology will require immediate and steep cuts in emissions from the fossil fuel industry and all other carbon-intensive economic sectors. The UTS emphasizes that industry, finance and governments must all push for an "immediate cessation of investments in new oil, coal and gas projects." Günther Thallinger, the chair of the GFANZ-affiliated AOA, and a senior executive with insurance giant Allianz, welcomed the UTS report and noted that investors should assess the companies they own against these pathways.
More support for the end of fossil fuel expansion comes from an inter-denominational statement on "climate-responsible finance" published by the UN on May 9. The statement calls on financial services providers "to take urgent and effective action to transition out of fossil fuel financing" including by "ending all financing towards any new oil and gas projects exploration and extraction projects." The statement was signed by the leaders of Christian, Muslim and Jewish organizations, as well as Eric Usher, the director of the UN Environment Programme Finance Initiative.
Carbon bombs to blow up the 1.5°C budget
A recent study in the journal Energy Policy shows that in 2020 fossil fuel companies were planning to start production at 93 new coal mines and 76 gigantic oil and gas projects that would each result in at least a billion tonnes of CO2 emissions over their lifetimes. The potential emissions from these 169 new "carbon bombs" are estimated as 419 billion tonnes: 5% higher than the IPCC's estimate of the total CO2 that can be released between 2020 and 2050 to have a 67% chance of keeping warming under 1.5°C. The head of the IEA, Fatih Birol, responded to a piece in the Guardian on the carbon bombs report by saying that such projects "are not the solution to our urgent energy security needs and they will lock in fossil fuel use."
Governments and industry must play their role in stopping this fossil expansionism madness. But so must finance, and especially those financial institutions which by signing up to the Glasgow Financial Alliance on Net Zero (GFANZ) have committed to aligning with 1.5°C and to halving their financed emissions by 2030. Yet sadly there is little sign — beyond some encouraging early moves from the AOA — that GFANZ is prepared to grasp the nettle and show leadership in opposing fossil fuel expansion.
Indeed, some GFANZ leaders seem keener to talk about why more fossil fuels are needed than to make serious efforts to pressure the industry to face the cruel but unavoidable math of carbon-budget reality. In response to a shareholder question at their May 2022 annual meeting, Jane Fraser, CEO of Citigroup — the world's second largest banker of fossil fuels and a founder member of the GFANZ-affiliated Net Zero Banking Alliance (NZBA) — protested that "it's not feasible to shut down the fossil fuel economy overnight." The previous month Bill Winters, the CEO of Standard Chartered and the chair of the NZBA's Steering CEO claimed it is "ridiculous and naive" to think we can stop fossil fuels immediately.
These statements, and similar ones from other financial CEOs involved in GFANZ such as BlackRock's Larry Fink, can only be seen as deliberate efforts to misrepresent the demands of campaigners and the findings of scientists, and to conflate the call to "end expansion and phase out fossil production in the coming decades" with a demand to "send in UN shock troops to cut off all global fossil fuel supply lines tomorrow."
An end to expansion; a start to shrinkage
Mark Carney, the co-chair of GFANZ and the UN Special Envoy on Climate Action and Finance, has probably done more than anyone else from inside finance to ring the bell on the urgency of climate action. Yet from his recent statements (see here and here), Carney seems more focused on stressing that banks need to continue their high levels of fossil financing than he is to drive home the message that the funding of new carbon bombs needs to stop. Carney even argues that carbon emissions will have to increase "in some cases for a defined period"; hardly consistent with the IPCC's message on the urgent need to start steep emission cuts.
Financial Times deputy editor Patrick Jenkins rightly notes that Carney "straddles two horses these days" in calling for both rapid decarbonization and further fossil fuel investments. As Jenkins says, the shift to green energy cannot be completed immediately. But Carney and the other influential players within GFANZ need to be frank that the shift must be rapid and must necessarily mean turning fossil fuel expansion into shrinkage. They must make it clear to the fossil fuel companies — and their political backers — that the game is up and their long-time financial enablers are no longer going to be around for them unless they radically change their ways.
Blog originally posted here