Dutch bank ING the latest to reject financing of Kinder Morgan pipeline
2017-06-28 | Toronto
Greenpeace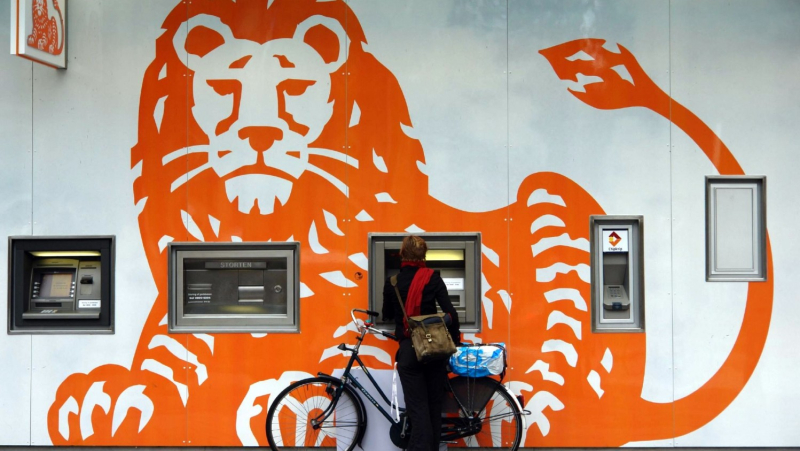 Groningen - ING Bank. Photo: Charles Roffey, via Flickr , licence under Creative Commons CC BY-NC-SA 2.0
2017-06-28 | Toronto
Greenpeace
Dutch bank ING has publicly stated that it will not finance oil pipeline projects from the Canadian tar sands, including the Kinder Morgan Trans Mountain Expansion, Keystone XL, Energy East, and Line 3 Expansion pipelines. The move comes as a response to a letter sent by 20 Indigenous and environmental groups asking the bank to refrain from financing Kinder Morgan's Trans Mountain Expansion pipeline. The letter highlighted the proposed pipeline's detrimental impact on the climate and its violations of Indigenous rights.
Alex Speers-Roesch, an Oil Campaigner with Greenpeace Canada:
"This is the latest reminder that financing pipelines that violate Indigenous rights, threaten water and undermine action on climate change is bad for business and carries considerable risk. The historic protests against the Dakota Access pipeline last year hit the finance community hard and shifted the landscape for controversial fossil fuel projects. More and more banks and investment funds are realizing that in order to preserve their reputations and long-term financial performance, pipelines are not the way to go. Banks like TD, who stake their reputations on their sustainability policies, should expect growing resistance if they continue to fund environmentally-poisonous pipelines like Kinder Morgan."
Diana Best, Senior Climate and Energy Campaigner with Greenpeace USA:
"The world has moved on since these tar sands projects were first proposed. Projects like the Keystone XL pipeline have been fought and rejected by broad, diverse coalitions, and they will continue to carry huge risk to their investors. This move by ING is the most recent indication that the financial community has begun see that risk. We expect banks like JPMorgan Chase, who have historically backed tar sands pipelines, to come clean with themselves and their investors and cease funding all dirty, doomed tar sands projects."
Jason Opeña Disterhoft, Senior Climate and Energy Campaigner with Rainforest Action Network:
"ING's new commitment represents a significant step forward, in recognition of the devastating Indigenous rights and climate impacts of tar sands oil. While there remains an urgent need to prohibit financing for the companies behind tar sands projects, ING's revised policy makes it the current leader among global banks in moving away from a sector which has absolutely no place in a 1.5 degree world in which human rights are fully respected. Moving forward, banks must stop their business-as-usual funding for extreme fossil fuels. Whether or not they finance tar sands oil will be a key test of their seriousness on climate change and human rights."
Tara Houska, National Campaigns Director with Honor the Earth:
"ING's commitment against project level financing of tar sands is a significant step in the right direction. As we saw at Standing Rock, oil companies are willing to engage in gross human rights violations to keep the dying fossil fuels industry going. We are looking to banks to take on a leadership role and fully divest from funding tar sands and the companies that continue to extract the dirtiest fossil fuel in the world. As consumers, we should have agency over how our money is invested. This is our collective future at stake -- transition to a green economy is long overdue."
ING previously contributed $137 million to one credit line to Kinder Morgan and has underwritten millions in bonds. The bank's updated policy indicates that its prior prohibition of investments in "transactions directly linked to mining, exploration and upgrading of oil sands" has been extended to include pipelines, specifically naming Trans Mountain, Keystone XL, Energy East, and Line 3 Expansion. In March, ING pulled its $120 million loan stake from the Dakota Access Pipeline after meeting with members of the Standing Rock Sioux.
The ING news comes on the heels of Sweden's largest pension fund, AP7, announcing that it will divest from TransCanada on the grounds that its proposed pipelines in Canada and the US are incompatible with the Paris Agreement. It also follows Kinder Morgan's disappointing IPO in May, during which the company was forced to respond to Greenpeace Canada's challenge to its prospectus. Kinder Morgan Canada's stock has performed poorly since.
Link:
Original letter sent to ING and other banks by Rainforest Action Network, Greenpeace, Honor the Earth, and other groups.
There are no active project profiles for this item now.