Deutsche Bank, JPMorgan and Standard Chartered break promise and loan US$1 billion to Adani coal miner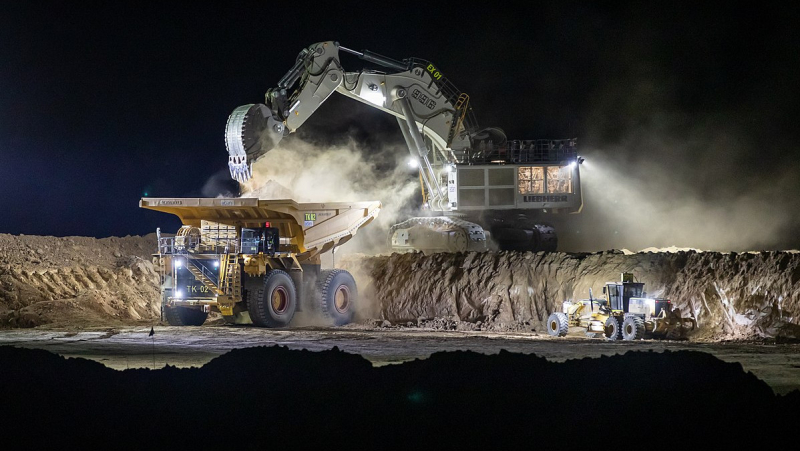 Financial news sources have confirmed that JPMorgan, Standard Chartered and Deutsche Bank all participated in a massive US$1 billion loan to Adani Enterprises, the Adani Group company building the climate-wrecking Carmichael thermal coal project in Australia. The transaction was completed on 21 July.
The money went to Adani Enterprises subsidiary Adani Airport Holdings to refinance debt, which frees up capital that can then flow to Carmichael coal. With banks refusing direct finance, Adani Group is funding the Carmichael coal project with internal funds. The Adani Group CFO confirmed in an earnings call on 5 May 2021 that US$2.7 billion is flowing from the Adani Group to Australia for Carmichael. Thus, any funding of an Adani Group entity frees up capital that could be used for Carmichael. This is especially true for Adani Enterprises, the parent company of "Bravus" (formerly Adani Mining) which is building the mine.
The banks may argue they are not funding Carmichael directly, but this is disingenuous, as they are funding the conglomerate which is funding Carmichael. As these banks well know, money is fungible. For example, if Adani has $1 billion to spend on either refinancing airport debt or Carmichael, and then it receives a $1 billion loan for the airport debt, that means the untied $1 billion it has can now go to Carmichael. This deal means all three of these banks have broken their commitment not to fund the mine, rail and port project (see commitments below).
If completed, the Adani mine would be the biggest coal mine in Australia, adding billions of tonnes of CO2 to the atmosphere, destroying the land and culture of the Wangan and Jagalingou people, increasing shipping through the Great Barrier Reef and opening up the Galilee Basin, one of the world's largest untouched coal reserves, paving the way for around eight more mega coal mines to be built.
Additional to the incredibly toxic Carmichael project, the Adani group has further plans to massively expand into fossil fuels, with a further 72 million tonnes per annum (mtpa) of new thermal coal mining capacity to be owned, developed or operated (not including Carmichael's 60 mtpa capacity), doubling its coal-burning power capacity to 24 gigawatts (GW), a crazy coal-to-plastics plant and more gas infrastructure projects.
JPMorgan, Standard Chartered and Deutsche Bank must urgently address this embarrassing failure to adhere to previous commitments. With worsening extreme weather destroying lives and livelihoods around the world, now is not the time to be aligning your brand and reputation with Adani Group or any company pursuing new thermal coal mines and power stations.
What the banks have said about coal/Carmichael:
"We are currently not involved with this project and will also not be involved with it in the future"

Deutsche Bank
"We will not finance... a new greenfield coal mine or a new coal-fired power plant in a high income OECD country... We do not finance natural resource projects within UNESCO World Heritage Site unless... such operations will not adversely affect the Outstanding Universal Value of the site"

JPMorgan
"Both parties have agreed to end the bank's role in the Carmichael project... We will not provide project finance or project finance advisory services to new standalone, non captive thermal coal mining projects."

Standard Chartered
Take action here.