Costly Coal - Standard Chartered's role in a coal project threatening the Great Barrier Reef
---
2015-08-05
Greenpeace UK
---
Louise Rouse, +44 7751 256163, louise@ louiserouse.org
Sebastian Bock, Greenpeace UK +44 7951 864675, sebastian.bock@ greenpeace.org
---
Share this page:
---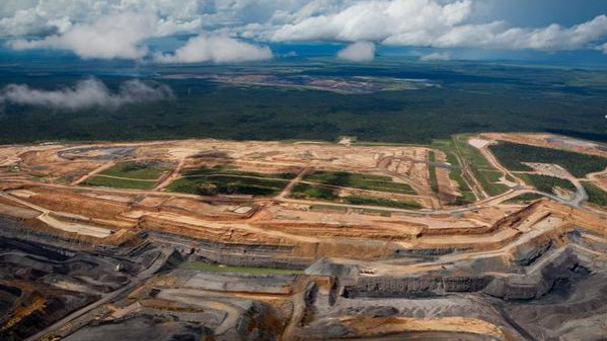 Carmichael coal mine project. Photo: courtesy of Tom Jefferson, Greenpeace
UK bank Standard Chartered is the lead advisor on the controversial Carmichael coal mine in Australia. The project would be one of the biggest mines in the world and requires construction of one of the world's largest coal ports in the Great Barrier Reef. This briefing outlines the potential impact of the project on the Great Barrier Reef - a UNESCO World Heritage Site - and the key risks for Standard Chartered from its involvement.
Related Dodgy Deals
Projects
There are no projects active for this item now.