BNP Paribas takes the global lead in excluding unconventional fossil fuels from portfolio
---
2017
BankTrack
---
Share this page:
---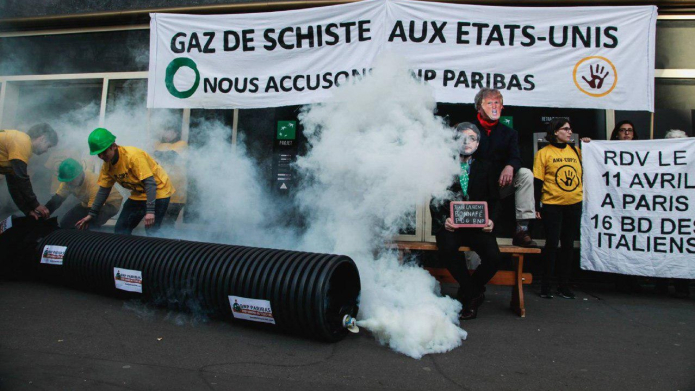 Protest in front of BNP Paribas. Photo: Friends of the Earth France
On October 12, BNP Paribas committed to help accelerate the energy transition and drastically reduce its financing of so called unconventional fossil fuels: tar sands, shale gas, oil and gas exploration projects in the Arctic region, as well as all related infrastructure for transport and export. Read more.
Related Dodgy Deals
Projects
There are no projects active for this item now.