BankTrack's submission to the OECD's public consultation on a targeted update of the MNE Guidelines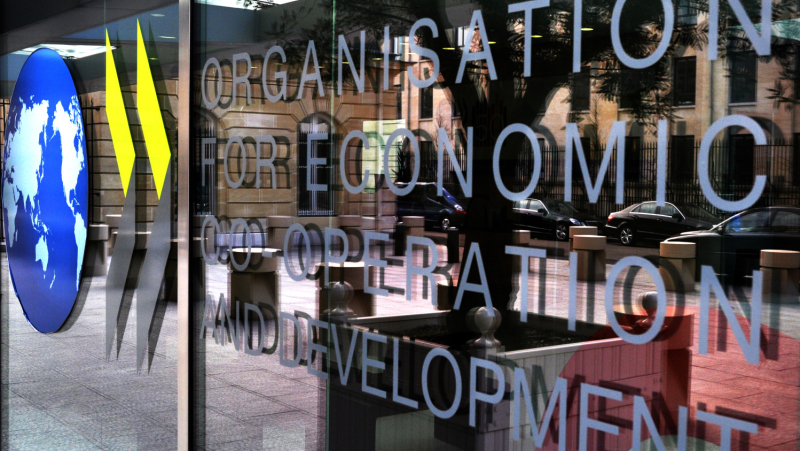 OECD Conference Centre main entrance. Paris, France.. Photo: OECD/Michael Dean via Flickr
On February 10, BankTrack submitted its feedback to the Organisation for Economic Co-operation and Development (OECD)'s public consultation on updating its Guidelines for Multinational Enterprises.
First adopted in 2011, the Guidelines are the OECD's recommendations from governments to multinational enterprises on responsible business conduct around the world. In January 2023 the OECD made availabe a draft update and invited feedback from all stakeholders.
Although presenting promising elements, and on the whole an improvement on the orginal text, the draft update contains considerable gaps. As a civil society organisation with an interest in encouraging higher standards of responsible business conduct among financial sector institutions, BankTrack made a submission pointing out several areas for improvement. For example, we highligthed a need to reframe certain language to better capture and safeguard the rights of human rights and enviromental defenders, and improve consideration and protection of the rights of Indigenous peoples. BankTrack also suggested the Guidelines make a clearer and stronger link between environmental and human rights issues, and recommended strenghtening of the implementation provisions for its National Contact Points system.
Read the full submission here.
BankTrack also signed a letter, together with 30 other civil society organisations, urging the OECD to include strong protections for human rights defenders in its update, ensuring the Guidelines are aligned to emerging international consensus on what is expected from business with regards to defenders.