---
Share this page:

Over the years, campaigns conducted by BankTrack and our civil society allies have stopped banks from funding projects that are devastating to the environment or harmful for human rights. We have also been an important push factor for banks to develop more stringent investment policies that limit their involvement in controversial business activities.

This webpage provides a selection of our campaign victories, from banks that pulled out of Dodgy Deals (even when at times the project itself proceeded), to projects entirely cancelled because of lack of funding, to banks making a serious commitment to withdraw from high impact business sectors.

We wage most of our campaigns together with other organisations and networks, but consider our work has having played a significant role in the following cases.

If you appreciate our work and like to support us, please visit our donate page.

Year:
2017
2016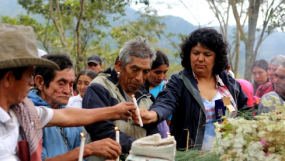 FMO and Finnfund seek to exit Agua Zarca
Dutch development bank FMO and Finnish finance company Finnfund announced on May 9th that they would "seek to exit" financing the Agua Zarca hydroelectric project in Honduras. They took the decision after a court in Honduras decided on May 8th to press charges against four individuals in connection with the murder on March 2nd of Berta Cáceres. Civil society organisations welcomed the decision and called upon the financiers to ensure proper reparations are provided to the people been adversely affected by the project to date. Read more.
Deutsche Bank blacklists mountaintop removal companies
At Deutsche Bank's shareholder meeting in May, the bank finally announced an end to its support for mountaintop removal mining (MTR). The bank had been the largest banker behind the controversial practice. Two months previously the bank announced an incremental phase-out of its MTR finance, without any timescales, which was criticised as inadequate by campaigners. The move follows years of campaigning from BankTrack alongside urgewald, Rainforest Action Network and others.
Four top banks retreat from coal finance
In 2016, the coal industry was further undermined by investment policy developments which BankTrack and our partners pushed for at four top banks. JPMorgan Chase announced its policy pledge to transition away from financing for coal mining companies, completely end its financing of new coal mines and also prohibit financing for new coal-fired power plants in high income countries. HSBC, with its revised Mining and Metals Policy, became the seventh major international bank to rule out financing for all new coal mine projects around the world. Advancing on previous coal finance restrictions adopted in 2015, both Crédit Agricole and Société Générale announced the end of their direct project financing for coal power plant projects globally.
2015
2014
Kaliningrad nuclear plans abandoned
In April 2014 the Russian authorities announced that the planned Baltic nuclear power plant project in the Russian enclave of Kaliningrad, a highly controversial project opposed by the local population, has been abandoned. Friends of the Earth France, whose campaign against Société Générale's financial support for this project contributed to its suspension, welcomed the news, but remain vigilant about the involvement of French banks in the nuclear sector. Read more.
EU takes historic step to stop banks betting on hunger
In January 2014 EU negotiators agreed to introduce regulation to prevent speculation by banks and hedge funds driving up food prices and exacerbating the global hunger crisis. The new controls place a limit on the number of food contracts that banks and other finance companies can hold, and will force traders to open their activity to greater public scrutiny. The move follows concerted lobbying from BankTrack member World Development Movement. Read more.
Chile Unanimously Rejects HidroAysén
In June 2014 Chile's highest administrative authority, the Committee of Ministers, unanimously overturned the environmental permits for the controversial HidroAysén five dam mega-project, which was planned on the Baker and Pascua rivers. The resolution effectively cancels the project. BankTrack and International Rivers have campaigned alongside other civil society organisation for over four years to stop this project and its funding. Read more.
Deutsche Bank divests from Bumitama
Deutsche Bank has told Friends of the Earth Europe and Rettet den Regenwald that it sold its shares in the Indonesian palm oil supplier Bumitama, an important supplier to palm oil giant Wilmar, following months of campaigning by the two groups. Despite numerous promises to clean up its act, Bumitama continues to produce illegal palm oil. Bumitama supplies palm oil to one of the largest global traders in palm oil, Wilmar International, and received financial support from well-known European banks including HSBC, Deutsche Bank and Rabobank. Read more.
Nine of the world's top 20 funders of coal won't touch additional coal terminals at Abbot Point
In 2014, JP Morgan, Cit, Barclays and Royal Bank of Scotland all responded to a worldwide pressure campaign of NGOs, including Banktrack, urgewald, Greenpeace and Market Forces, by announcing that they would not help finance the expansion of the Abbot Point coal terminal in Australia. While ANZ and others remain tied to the deal for now, these banks did the right thing in foregoing this destructive deal that threatens the Great Barrier Reef.
Société Générale drops out of the Alpha Coal project
After more than a year of campaigning by Les Amis de la Terre (FoE France), Bizi! and Attac France, Société Générale announced on December 5th, 2014 that it had "suspended" its advisory mandate with GVK Hancock on the Alpha Coal project, a giant coal mine + railway + port project in Australia. The official announcement came one day before the third national day of action targeting Société Générale across France. Read more.
Thun Group of Banks agrees to consider remedy for victims of human rights abuse
In 2013 the seven-strong Thun Group of Banks' produced a discussion paper on banks' responsibilities under new UN human rights guidelines. BankTrack's response to the paper highlighted that the banks had failed to address their responsibility to provide access to remedy to victims of human rights abuses. After we pushed the point further at a conference with the banks in 2014, they agreed to "explore options for addressing ... access to remedy." We look forward to the outcome.
More US and European Banks step back from Mountaintop Removal
In 2013, BNP Paribas pledged to cut financing for top producers of mountaintop removal coal. In spring 2014, JPMorgan Chase updated its environmental policy committing to aggressively reduce its financing relationships with mountaintop removal coal mining companies. And in April 2014, Royal Bank of Scotland followed suit, updating their environmental policies to prohibit financing to companies who are "significant producers of coal using mountaintop removal (MTR) mining in Appalachia."
2013
Coal India share issue collapses
Coal India Limited's attempt at a public share issue was successfully blocked in late 2013. The Indian government, the company's majority shareholder, hoped toraise USD 3 billion through the sale of 10% of its stake in the world's largest coal miner. Banktrack was part of a coalition of groups including Greenpeace, Rainforest Action Network and urgewald that pressured the banks underwriting the share offer (Deutsche Bank, Credit Suisse, Bank of America and Goldman Sachs) for their involvement with a company with a notorious environmental and human rights record. Read more [external link].
Barrick Gold suspends Pascua Lama
Barrick Gold
announced
in October 2013 that it would indefinitely suspend its flagship Pascua Lama project, largely due to lack of investment options. The project has been the focus of an international campaign calling for its cancelation based on its impacts on a sensitive glacier system. Serious troubles arose for the project following an
Equator Principles Due Diligence Review
presented to EDC (Canada) and EXIM Bank (USA) in 2012 by CEDHA, IAP, the Banktrack Network and others. The loan deal fell apart a few months after the complaint was filed.
Belfius drops Food Speculation Fund
Belfius's response to the report by FairFin and others, "'The involvement of Belgian banks in food speculation", was to delete its fund Dexia Fund Commodities from its offer. The performance of this fund was linked to the performance of 24 commodities, and thus had a negative impact on the welfare of the population, mostly in poorer countries. Belfius has promised customers who invested in the fund that it will direct them to new funds that have no negative impact on the food. (FairFin)
2012
Bank Austria withdraws from Mochovce Nuclear Plant
In March 2012, following pressure campaigns from BankTrack and others, Bank Austria (part of Unicredit) announced it had closed down an important credit line for the funding of the construction of the Mochovce nuclear reactors 3 & 4 in Slovakia. These reactors are Soviet-type VVER 440 2nd generation reactors, which are designed without a full containment building and cannot be upgraded. As such there is a higher probability of severe accidents and the release of radioactivity. Stopping this credit line is one more obstacle for these plants to ever be build.
Bulgarian government cancels Belene Nuclear Plant
In March 2012 the Bulgarian government officially announced the cancellation of the Belene nuclear power project. BankTrack members had worked to stop the project as part of an international coalition since 2006, when Western potential investors and financiers were approached for the project. In 2010 BNP Paribas withdrew from the project after years of campaigning by Les Amis de la Terre and others. Other banks which came under pressure to stay out of the project included Deutsche Bank, UniCredit, Citi and HSBC.
Norway's wealth fund dumps 23 palm oil companies under new deforestation policy
"In the first quarter of 2012 we sold our stakes in 23 companies that by our reckoning produced palm oil unsustainably," said the fund in its annual report.
In 2012 the fund sold stakes
in some of the world's largest palm oil companies, including Astra International, Golden Agri-Resorces, Indofood Agri Resources, Kuala Lumpur Kepong, Ta Ann Holdings, United Plantations, and Wilmar International, among others. Most of the firms are based in Malaysia, Indonesia, and Singapore.
2011
Wall Street turns its back on Mountaintop Removal coal mining
After sustained campaigning by RAN, eight of Wall Street's biggest banks have developed public policies limiting their appetite for investment in mountaintop removal (MTR) coal mining. By 2011, MTR policies or statements had been released by banks including Credit Suisse, JP Morgan Chase, Morgan Stanley and Wells Fargo, PNC bank and UBS. The policies were assessed by RAN in the 2011 MTR report card. RAN and others continue to scrutinize implementation of these policies.
2010
Credit Suisse takes a step toward transparency
Bowing to civil society pressure, Credit Suisse for the first time published summaries of its internal guidelines and instructions for dealing with industries whose social and environmental record is cause for concern. The Berne Declaration welcomed the bank's move towards more transparency but at the same time regrets that human rights received so little attention in the partly published guidelines.
Deutsche Bank announces divestment from Elbit
In 2010, Germany's biggest bank Deutsche Bank announced that it had divested its 2% stake in Elbit Systems, an Israeli arms company that supplies the Israeli military and provides components for the Separation Wall in the Occupied Palestinian Territories. The announcement followed a concerted campaign from German human rights organisations.
Banks abandon Gunns Pulp and Paper Mill
More than 15 leading banks around the world, including all Australian banks, publicly declined to finance the controversial Gunns Pulp and Paper Mill after sustained campaigning from BankTrack, the Wilderness Society and others. In 2008 Australian bank ANZ became the first bank to publicly renounce financing the project. Following a cyber-action in 2009 against Swedish bank Nordea, they followed suit in 2010. In response to sustained criticism, Gunns announced later the same year that it would end logging of native forests in Australia.
2009
European banks pull out of Ilisu dam project
A coalition of European NGOs teamed up in 2007 in an attempt to block the financing of the Ilisu dam project by Swiss, German and Austrian Export Credit Agencies (ECAs) as well as private banks. The same year, the coalition scored a first victory as Zuercher Kantonalbank withdrew 100m Euros of finance. In 2008, the national governments of Germany, Austria and Switzerland withdrew support for the dam, as Turkey was ignoring international standards. Faced with this, the three remaining international banks financing the project withdrew in 2009. The following year, Akbank announced that it would not fund similar projects in the future. Sadly, the construction of Ilisu continues until today.
2008
Platform's "Oyal Bank of Scotland" campaign forces concessions
Together with the UK student network People & Planet and the National Union of Students, Platform's "Oyal Bank of Scotland" campaign led to thousands of postcards being signed, stickers put up, and student demonstrations focused on the climate impacts of RBS financing fossil fuels. Following the campaign, RBS stopped denying climate change or promoting itself publicly as "the Oil & Gas Bank", and the Chairman was forced to respond publicly to demands that the bank report on its embedded emissions.
Campaigners block $5 billion in financing for Sakhalin II
NGOs led by Pacific Environment succeeded in blocking $5 billion of an estimated $7 billion in financing for Sakhalin II, as the principal public financiers of the project pulled out. Between 2007 and 2008, the EBRD, UK Export Credit Guarantee Department (ECGD) and the US Export-Import Bank all withdrew finance from the project due to its environmental impacts. There was hope that the private banks would follow suit, despite efforts from Accountability Counsel, Pacific Environment and others in filing a complaint to the UK OECD National Contact Point against UK banks involved in financing the project, the project is now operational and continues to harm local local communities.
China Export-Import Bank withholds financing for Belinga Mine
In 2008, BankTrack supported organizations around the world in campaigning to oppose dubious projects financed by Chinese banks, and to pressure them to abide by the environmental standards they had set for themselves. Through letters and publication of 'Dodgy Deals' on BankTrack's website, BankTrack assisted the Gabonese NGO Brainforest in convincing China Export-Import Bank to withhold financing for the controversial Belinga Iron Ore Mine project in Gabon. The project remains 'on hold' indefinitely due to lack of financing.
Eight Chinese NGOs launch Green Banking Innovation Award
The Green Banking Innovation Award is launched by GreenWatershed and seven other Chinese NGOs. This award encourages the Chinese banking sector to fulfill its societal role to protect the environment, curb emissions and climate change, and promote green development. The award, first won by China Industrial Bank Co. Ltd., is the first ever in China on the topic of green banking and sustainable finance, and forms part of a trend of increasing public environmental awareness and a growing role for Chinese society in environmental protection.
West LB Pulls Out of Controversial Toka Tindung Gold Mine
In 2008 BankTrack members Urgewald and Berne Declaration were able to convince WestLB (now Portigon) and Credit Suise to withdraw from the controversial Toka Tindung gold mining scheme, situated close to a World Heritage site in Northern Sulawesi, Indonesia. Plans to establish the mines met with widespread resistance due to fears they would disrupt the ecology and economy of the region, which is based on fishing, agriculture and tourism. The victory was only partial, as the mine was able to proceed with a new syndicate of funders comprising BNP Paribas, Standard Bank and ANZ Banking Group.
2007
Belgian parliament approves law forbidding investments in producers of cluster munitions
Netwerk Vlaanderen (now FairFin), together with three Belgian peace organisations, began the campaign 'My money. Clear Conscience?' in 2004. In 2007 the campaign achieved a political breakthrough when the Belgian parliament passed a law forbidding investments in producers of cluster munitions. In addition, by 2007 the campaign had managed to convince all five of the most prominent banks in Belgium and AXA insurance to disinvest from anti-personnel mines and cluster munitions altogether.
2006
German banks withdraw from Belene following Urgewald pressure
In the fall of 2006, Deutsche Bank, HypoVereinsbank and Commerzbank withdrew from the Belene nuclear power project, sited in an earthquake area in Northern Bulgaria. Through media work, postcards and e-mails, visits at the banks' AGMs, an international protest day and a protest week in 60 German cities, the banks were dissuaded from financing this extremely controversial project. The project was eventually called off in 2012.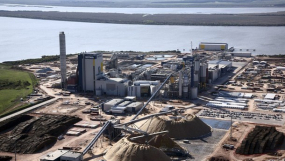 ING withdraws finance for Botnia paper mill in Uruguay
The Center for Human Rights and Environment (CEDHA) in Argentina threw its support behind the ongoing campaign to stop the controversial Botnia paper mill in Uruguay and lodged the world's first ever Equator Principle compliance complaint against ING Group. ING subsequently withdrew its share in a US$480m finance package for the mill. After Nordea Bank stepped in to replace ING, CEDHA filed an OECD complaint, which (although not upheld) firmly established the applicability of the Guidelines to the finance sector. Sadly, the pulp mill was built and is now in operation.
2005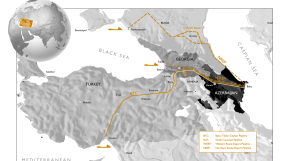 CBRM pressures Banca Intesa to sell BTC stake
From 2004 to 2006, Campagna per la Riforma della Banca Mondiale (CRBM - now Re:Common) lead a campaign urging Banca Intesa, the biggest Italian banking group, to promote social and environmental standards in its operations, with a focus on its involvement in the controversial Baku - Tbilisi - Ceyhan (BTC) pipeline. As a result of this campaign, Banca Intesa sold its share in the BTC pipeline in 2005.
2003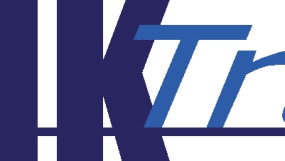 BankTrack launched
In November 2003, at a meeting in the Netherlands, twelve civil society organizations launch a new network that later came to be known under the name of BankTrack, creating a structure for NGOs working on commercial banks to cooperate in, similar to already existing ones on Export Credit agencies and IFIs.