Banks: Defund the Dakota Access Pipeline!
---
2017-06-14 14:13:55
BankTrack
---
Share this page: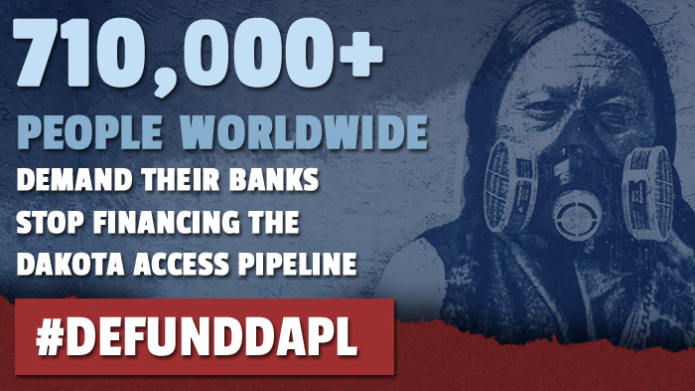 Photo: BankTrack
Between December 2016 and February 2017, over a million people signed on to at least seven different petitions to demand that the banks stop financing the Dakota Access Pipeline (DAPL) and the companies behind it, with many of them pledging to switch banks if they do not. This is where people signed up:
The message coming from these global petitions is loud and clear: Banks, stop your support for the disastrous DAPL project, or risk loosings tens of thousands of customers if you proceed.