Oil and gas exploration Virunga National Park
Congo, the Democratic Republic of the
Project – Active
This profile is actively maintained
Lead organisation:
BankTrack
Last update:
2022-12-08 00:00:00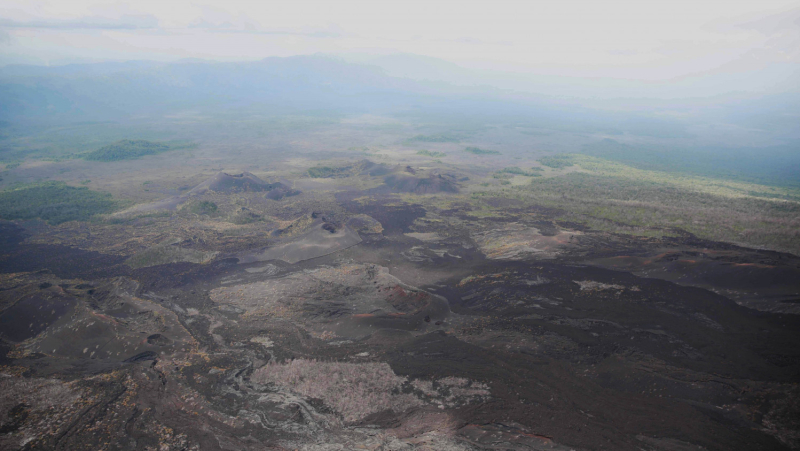 Project – Active
This profile is actively maintained
Lead organisation:
BankTrack
Last update:
2022-12-08 00:00:00
Why this profile?
The Virunga National Park is part of the Congo Basin, the second-largest rainforest after the Amazon. It supports endangered species, valuable biodiversity and the wellbeing of more than 50,000 people. Any oil extraction in this fragile area threatens these benefits, as well as climate stability worldwide.
What must happen
Banks and other financial institutions should not provide services for companies considering oil and gas exploration or extraction in Virunga National Park. The government of the DRC must cancel all fossil fuel exploration permits for blocks inside Virunga (and also in Salonga national park). Additional permits and licences for protected areas and sensitive ecosystems should be avoided.
| | |
| --- | --- |
| Sectors | Oil and Gas Extraction |
| Location | |
| Status | |
---
Impact on human rights and communities
Socioeconomic deterioration in the Virunga area is likely to follow oil and gas extraction. Hydrocarbon pollution related to extraction and transport would have a serious impact on the health and food security of those relying on Lake Edward's fish, as raised in 2020 via a letter to President Tshisekediby from local fishermen. Water contamination would also spread to the Semliki River, while the development of oil infrastructures would conflict with the area's tourism economy.
The risk of dangerous volcanic activity will rise if drilling takes place near the park's eight volcanoes, posing a threat to the land and livelihoods of local communities. The African Conservation Foundation has drawn parallels between Virunga National Park and Indonesia, where 30,000 people were displaced in a volcanic eruption during 2006. The volcano is expected to continue erupting until at least 2031, which 74 geologists have agreed is a direct result of oil and gas drilling.
The worsening of tensions between local communities and factions is anticipated by crisis experts: Eastern DRC has been torn by violence for years and oil exploration could exacerbate this. Research shows that conflict already blighted Virunga National Park's communities before the discovery of oil, sparked by minimal consultation on park management, controversial land demarcation and disparate resource access. Oil extraction would demand portions of the area's available land and could fuel these conflicts.
Increasingly violent state-sanctioned repression is likely against groups opposing the auctioning and in response to tensions created by fossil fuel development, based on Congolese precedent. Environmental campaigners and Virunga park rangers alike have been punished by the authorities for trying to protect animals and biodiversity. The ranger Rodrigue Katembo was imprisoned in 2013 for campaigning against Soco International intimidation, while the Virunga National Park Chief Warden Emmanuel de Mérode was ambushed and shot in 2014. In July 2017, five DRC park rangers were murdered in a single weekend. Such repression has historically been inflamed by corrupt relations between DRC government officials and oil companies.
---
Impact on climate
Local greenhouse gas emissions will increase as Virunga National Park's carbon storage systems are cleared for development. Virunga is located at the eastern end of the Congo Basin rainforest, which is the second largest after the Amazon. These massive ecosystems are essential for carbon sequestration and climate regulation. Furthermore, fossil fuel expansion is not in line with the International Energy Agency's 2050 net-zero roadmap, which puts oil and gas exploration in Virunga directly at odds with efforts to mitigate climate change.
---
Impact on nature and environment
---
Other impacts
The corruption of government officials has historically accompanied oil expansionism in DCR. During the early 2010s, the exploratory activities of Pharos Energy (called Soco at the time) in the Virunga National Park triggered multiple accusations of corruption and intimidation against the British oil company. A 2014 Global Witness report reveals that opponents of Soco were physically abused, while the company engaged in bribery with Congolese members of parliament and attempted to install spies among Virunga's park rangers.
As yet, there is no evidence of bank finance for oil and gas exploration in the Virunga National Park. BankTrack continues to monitor the situation.
Efora Energy
South Africa
Efora Energy is a South Africa-based, independent African oil and gas company. The company started working on the DRC's Block III in 2012. Efora is looking to renew its exploration permit. It has secured an increase in its participating interest in this block from 12.5% to 42.5%, taken over from TotalEnergies at no cost and is looking for an exploration partner.
Pharos Energy
United Kingdom
Pharos Energy (formerly Soco International) was first granted a permit for extraction on Block V in 2010. The company gave up drilling in 2014 following public pressure.
No companies
2022
2019
2018
2017
2016
2015
2014
2013
2010