Shinkin Central Bank
Japan
---
Active
This profile is actively maintained
---
Created on:

2020-07-01 15:08:31


Last update:

2022-08-16 11:35:56



---
Send
feedback
on this profile
Download as
PDF
---
Share this page:
---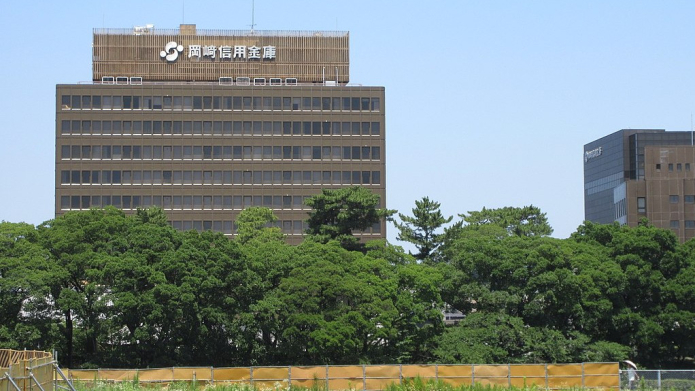 Shinkin Central Bank's head office. Photo:
Evelyn-rose via Wikimedia Commons (Public Domain CC0 1.0)
About Shinkin Central Bank
The Shinkin Central Bank is the central financial institution in Japan for the nationwide network of Shinkin banks comprising 255 banks and approximately 7,200 branches. Shinkin banks are cooperative financial institutions. Their membership comprises local residents and small and medium-sized enterprises. Shinkin banks were founded in 1951 and were created to serve some of the same functions as credit unions, but they can accept deposit from non-members (inside and outside their area) without limitation.
Website
https://www.shinkin-central-bank.jp/e/
Headquarters

3-7, Yaesu 1-chome, Chuo-ku

103-0028 Tokyo

Japan

CEO/chair
Hiroyuki Shibata
President & CEO
Supervisor
Annual report
Annual report 2021
Ownership

listed on Tokyo Stock Exchange

Shinkin Central Bank is the central financial insitution for a network of Shinkin Banks, which are owned by their members. Shinkin Central Bank issues preferred shares, which are listed on the Tokyo Stock Exchange.

Complaints and grievances

Shinkin Central Bank does not have a complaints or grievance mechanism for individuals or communities that might have been affected by Shinkin banks' financing.
Documents
Policies
Voluntary standards
Shinkin Central Bank has committed itself to the following voluntary standards:

Investment policies
Shinkin Central Bank does not have a web page on corporate social responsibility, nor does it have publicly available investment policies.
Year:
Equator Principles
Implementation and reporting