Shinkin Central Bank
Japan
Active
This profile is actively maintained
Last update:
2023-08-10 16:25:23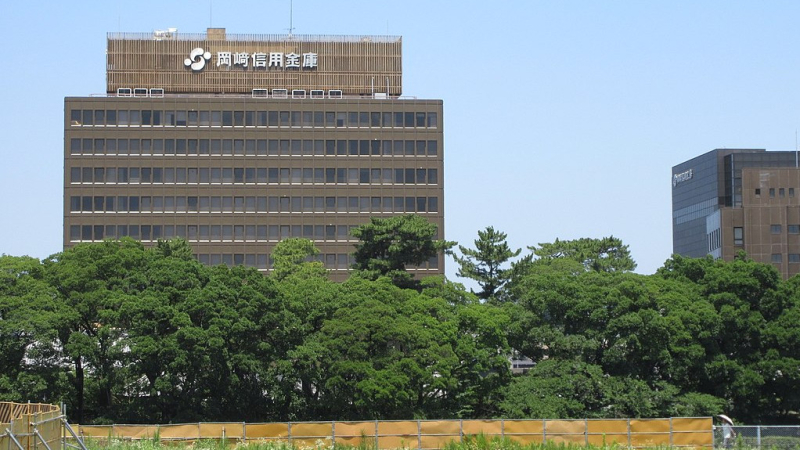 Active
This profile is actively maintained
Last update:
2023-08-10 16:25:23
Website
https://www.shinkin-central-bank.jp/e/
Headquarters

3-7, Yaesu 1-chome, Chuo-ku

103-0028 Tokyo

Japan

CEO/chair
Hiroyuki Shibata
President & CEO
Supervisor
Ownership

listed on Tokyo Stock Exchange

Shinkin Central Bank is the central financial insitution for a network of Shinkin Banks, which are owned by their members. Shinkin Central Bank issues preferred shares, which are listed on the Tokyo Stock Exchange.
The Shinkin Central Bank is the central financial institution in Japan for the nationwide network of Shinkin banks comprising 255 banks and approximately 7,200 branches. Shinkin banks are cooperative financial institutions. Their membership comprises local residents and small and medium-sized enterprises. Shinkin banks were founded in 1951 and were created to serve some of the same functions as credit unions, but they can accept deposit from non-members (inside and outside their area) without limitation.
Shinkin Central Bank's most important sustainability commitments can be found at the website sections listed below.
Links
Shinkin Central Bank has committed itself to the following voluntary standards:

Shinkin Central Bank does not have a complaints or grievance mechanism for individuals or communities that might have been affected by Shinkin banks' financing.
Shinkin Central Bank is an Equator Principles signatory. While the Equator Principles have no official grievance mechanism, complaints relating to this bank's financing of Equator Principles projects can be filed through our own website www.equator-complaints.org.
This page evaluates Shinkin Central Bank's responses to instances of alleged human rights violations linked to its finance, raised by civil society organisations. It is not intended to be exhaustive, but covers selected impacts raised by BankTrack and other civil society partners since 2016. For the full scoring methodology, see here. For more information about BankTrack's evaluation of bank responses to human rights impacts, see the 2021 report "Actions speak louder: assessing bank responses to human rights violations".
Impacts reviewed
Responded?
Total score
Response
Action
Monitoring
A PHP Error was encountered
Severity: Warning
Message: Division by zero
Filename: bankprofile/response_tracking.php
Line Number: 200
Backtrace:
File: /home/btwebhost/www/btci3/application/views/sections/bankprofile/response_tracking.php
Line: 200
Function: _error_handler
File: /home/btwebhost/www/btci3/application/helpers/easy_helper.php
Line: 366
Function: view
File: /home/btwebhost/www/btci3/application/views/sections/bankprofile/main.php
Line: 270
Function: lv
File: /home/btwebhost/www/btci3/application/libraries/sections/Bankprofile.php
Line: 484
Function: view
File: /home/btwebhost/www/btci3/application/controllers/Main.php
Line: 333
Function: content
File: /home/btwebhost/www/btci3/index.php
Line: 321
Function: require_once
---
A PHP Error was encountered
Severity: Warning
Message: Division by zero
Filename: bankprofile/response_tracking.php
Line Number: 209
Backtrace:
File: /home/btwebhost/www/btci3/application/views/sections/bankprofile/response_tracking.php
Line: 209
Function: _error_handler
File: /home/btwebhost/www/btci3/application/helpers/easy_helper.php
Line: 366
Function: view
File: /home/btwebhost/www/btci3/application/views/sections/bankprofile/main.php
Line: 270
Function: lv
File: /home/btwebhost/www/btci3/application/libraries/sections/Bankprofile.php
Line: 484
Function: view
File: /home/btwebhost/www/btci3/application/controllers/Main.php
Line: 333
Function: content
File: /home/btwebhost/www/btci3/index.php
Line: 321
Function: require_once
NAN%
A PHP Error was encountered
Severity: Warning
Message: Division by zero
Filename: bankprofile/response_tracking.php
Line Number: 217
Backtrace:
File: /home/btwebhost/www/btci3/application/views/sections/bankprofile/response_tracking.php
Line: 217
Function: _error_handler
File: /home/btwebhost/www/btci3/application/helpers/easy_helper.php
Line: 366
Function: view
File: /home/btwebhost/www/btci3/application/views/sections/bankprofile/main.php
Line: 270
Function: lv
File: /home/btwebhost/www/btci3/application/libraries/sections/Bankprofile.php
Line: 484
Function: view
File: /home/btwebhost/www/btci3/application/controllers/Main.php
Line: 333
Function: content
File: /home/btwebhost/www/btci3/index.php
Line: 321
Function: require_once
NAN
A PHP Error was encountered
Severity: Warning
Message: Division by zero
Filename: bankprofile/response_tracking.php
Line Number: 220
Backtrace:
File: /home/btwebhost/www/btci3/application/views/sections/bankprofile/response_tracking.php
Line: 220
Function: _error_handler
File: /home/btwebhost/www/btci3/application/helpers/easy_helper.php
Line: 366
Function: view
File: /home/btwebhost/www/btci3/application/views/sections/bankprofile/main.php
Line: 270
Function: lv
File: /home/btwebhost/www/btci3/application/libraries/sections/Bankprofile.php
Line: 484
Function: view
File: /home/btwebhost/www/btci3/application/controllers/Main.php
Line: 333
Function: content
File: /home/btwebhost/www/btci3/index.php
Line: 321
Function: require_once
NAN
A PHP Error was encountered
Severity: Warning
Message: Division by zero
Filename: bankprofile/response_tracking.php
Line Number: 223
Backtrace:
File: /home/btwebhost/www/btci3/application/views/sections/bankprofile/response_tracking.php
Line: 223
Function: _error_handler
File: /home/btwebhost/www/btci3/application/helpers/easy_helper.php
Line: 366
Function: view
File: /home/btwebhost/www/btci3/application/views/sections/bankprofile/main.php
Line: 270
Function: lv
File: /home/btwebhost/www/btci3/application/libraries/sections/Bankprofile.php
Line: 484
Function: view
File: /home/btwebhost/www/btci3/application/controllers/Main.php
Line: 333
Function: content
File: /home/btwebhost/www/btci3/index.php
Line: 321
Function: require_once
NAN