O-Bank
Taiwan, Republic of China
---
Active
This profile is actively maintained
---
Created on:

2020-07-01 15:06:07


Last update:

2022-08-16 12:49:01



---
Send
feedback
on this profile
Download as
PDF
---
Share this page:
---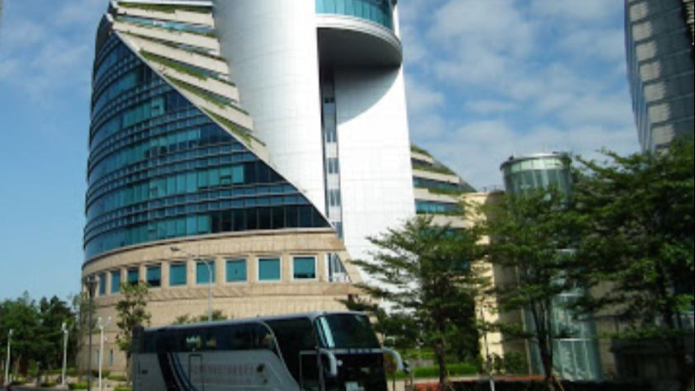 O-Bank headquarters in Taipei City, Taiwan. Photo: Google Earth/Streetview
About O-Bank
O-Bank (formerly named Industrial Bank of Taiwan) was founded in 1999 as Taiwan's first newly-established industrial bank. The bank is headquartered in Taipei City. O-Bank's financial services include corporate banking, trade finance, financial market, securitization, and trusts.
Website
http://www.o-bank.com
Headquarters

No.99, Sec. 2, Tiding Blvd., Neihu Dist.,

Taipei City

Taiwan, Republic of China

CEO/chair
Tina Y. Lo
Chairman
Supervisor
Annual reports
CSR report 2021
Annual report 2021
Ownership

listed on Taipei Exchange

O-Bank's largest shareholder is Ming Shan Investment (12.74%). The bank's complete shareholder structure can be accessed here.

Complaints and grievances

O-Bank does not operate a complaints or grievances channel for individuals or communities that might have been affected by the bank's finance.
Policy Assessments
Banks and Human Rights
Human Rights Benchmark Asia 2022
A PHP Error was encountered
Severity: Notice
Message: Undefined property: stdClass::$col_values
Filename: shared/tabletool_row.php
Line Number: 81
Backtrace:
File: /home/btwebhost/www/btci3/application/views/sections/shared/tabletool_row.php
Line: 81
Function: _error_handler
File: /home/btwebhost/www/btci3/application/helpers/easy_helper.php
Line: 366
Function: view
File: /home/btwebhost/www/btci3/application/views/sections/shared/tabletool.php
Line: 69
Function: lv
File: /home/btwebhost/www/btci3/application/helpers/easy_helper.php
Line: 366
Function: view
File: /home/btwebhost/www/btci3/application/views/sections/shared/tabletools.php
Line: 7
Function: lv
File: /home/btwebhost/www/btci3/application/helpers/easy_helper.php
Line: 366
Function: view
File: /home/btwebhost/www/btci3/application/views/sections/bankprofile/main.php
Line: 173
Function: lv
File: /home/btwebhost/www/btci3/application/libraries/sections/Bankprofile.php
Line: 436
Function: view
File: /home/btwebhost/www/btci3/application/controllers/Main.php
Line: 296
Function: content
File: /home/btwebhost/www/btci3/index.php
Line: 321
Function: require_once
A PHP Error was encountered
Severity: Notice
Message: Undefined property: stdClass::$col_values
Filename: shared/tabletool_row.php
Line Number: 81
Backtrace:
File: /home/btwebhost/www/btci3/application/views/sections/shared/tabletool_row.php
Line: 81
Function: _error_handler
File: /home/btwebhost/www/btci3/application/helpers/easy_helper.php
Line: 366
Function: view
File: /home/btwebhost/www/btci3/application/views/sections/shared/tabletool.php
Line: 69
Function: lv
File: /home/btwebhost/www/btci3/application/helpers/easy_helper.php
Line: 366
Function: view
File: /home/btwebhost/www/btci3/application/views/sections/shared/tabletools.php
Line: 7
Function: lv
File: /home/btwebhost/www/btci3/application/helpers/easy_helper.php
Line: 366
Function: view
File: /home/btwebhost/www/btci3/application/views/sections/bankprofile/main.php
Line: 173
Function: lv
File: /home/btwebhost/www/btci3/application/libraries/sections/Bankprofile.php
Line: 436
Function: view
File: /home/btwebhost/www/btci3/application/controllers/Main.php
Line: 296
Function: content
File: /home/btwebhost/www/btci3/index.php
Line: 321
Function: require_once
0
Explanation
Laggard
Follower
Front runner
Leader
0 - 3.5 points
4 - 5.5 points
6 - 8.5 points
9 - 14 points
Policies
Voluntary standards
O-Bank has committed itself to the following voluntary standards:

Investment policies
Year:
Equator Principles
Implementation and reporting