Active
This profile is actively maintained
Last update:
2022-11-22 00:00:00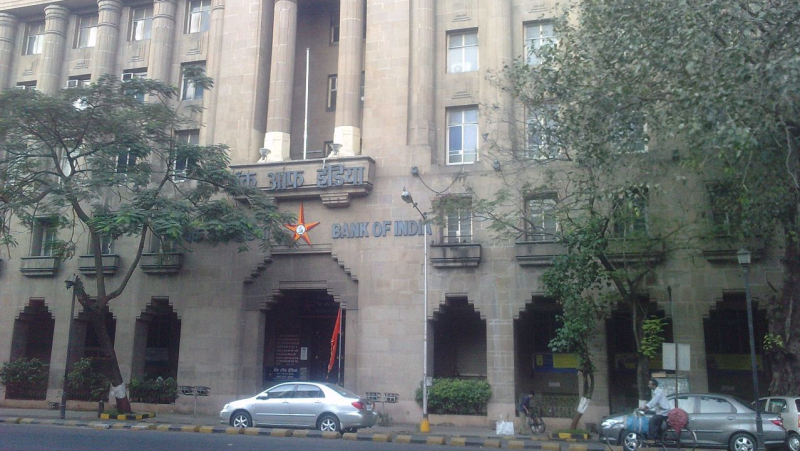 Active
This profile is actively maintained
Last update:
2022-11-22 00:00:00
Website
http://www.bankofindia.co.in
Headquarters

Star House C-5 400 051

Mumbai

India

CEO/chair
Shri Atanu Kumar Das
Managing Director and CEO
Supervisor
Ownership

listed on Bombay Stock Exchange

Government-owned since nationalisation in 1969
Bank of India is an Indian state-owned commercial bank with headquarters in Mumbai, Maharashtra, India. It was founded in 1906 and was privately owned untill July 1969 when it was nationalised along with 13 other banks. The bank operates over 5,000 branches in India and has 60 offices abroad. The bank is the fifth largest bank in India and offers private and retail banking services as well as asset management.
Bank of India does not have publicly available investment policies nor a web page on corporate social responsiblity. In its annual report of 2018-2019 (p. 43) the bank devotes a small section to corporate social responsibility.
Bank of India has committed itself to the following voluntary standards:

Bank Of India is linked to a number of companies and projects that BankTrack considers controversial (so called Dodgy Deals), e.g. as a current or past financier or through an expression of interest. The profiles below provide more details on the nature of Bank Of India's link to these deals.
Bank of India operates an Online Grievance channel which can be accessed here.
This page evaluates Bank of India's responses to instances of alleged human rights violations linked to its finance, raised by civil society organisations. It is not intended to be exhaustive, but covers selected impacts raised by BankTrack and other civil society partners since 2016. For the full scoring methodology, see here. For more information about BankTrack's evaluation of bank responses to human rights impacts, see the 2021 report "Actions speak louder: assessing bank responses to human rights violations".
Impacts reviewed
Responded?
Total score
Response
Action
Monitoring
A PHP Error was encountered
Severity: Warning
Message: Division by zero
Filename: bankprofile/response_tracking.php
Line Number: 200
Backtrace:
File: /home/btwebhost/www/btci3/application/views/sections/bankprofile/response_tracking.php
Line: 200
Function: _error_handler
File: /home/btwebhost/www/btci3/application/helpers/easy_helper.php
Line: 366
Function: view
File: /home/btwebhost/www/btci3/application/views/sections/bankprofile/main.php
Line: 355
Function: lv
File: /home/btwebhost/www/btci3/application/libraries/sections/Bankprofile.php
Line: 483
Function: view
File: /home/btwebhost/www/btci3/application/controllers/Main.php
Line: 333
Function: content
File: /home/btwebhost/www/btci3/index.php
Line: 321
Function: require_once
---
A PHP Error was encountered
Severity: Warning
Message: Division by zero
Filename: bankprofile/response_tracking.php
Line Number: 209
Backtrace:
File: /home/btwebhost/www/btci3/application/views/sections/bankprofile/response_tracking.php
Line: 209
Function: _error_handler
File: /home/btwebhost/www/btci3/application/helpers/easy_helper.php
Line: 366
Function: view
File: /home/btwebhost/www/btci3/application/views/sections/bankprofile/main.php
Line: 355
Function: lv
File: /home/btwebhost/www/btci3/application/libraries/sections/Bankprofile.php
Line: 483
Function: view
File: /home/btwebhost/www/btci3/application/controllers/Main.php
Line: 333
Function: content
File: /home/btwebhost/www/btci3/index.php
Line: 321
Function: require_once
NAN%
A PHP Error was encountered
Severity: Warning
Message: Division by zero
Filename: bankprofile/response_tracking.php
Line Number: 217
Backtrace:
File: /home/btwebhost/www/btci3/application/views/sections/bankprofile/response_tracking.php
Line: 217
Function: _error_handler
File: /home/btwebhost/www/btci3/application/helpers/easy_helper.php
Line: 366
Function: view
File: /home/btwebhost/www/btci3/application/views/sections/bankprofile/main.php
Line: 355
Function: lv
File: /home/btwebhost/www/btci3/application/libraries/sections/Bankprofile.php
Line: 483
Function: view
File: /home/btwebhost/www/btci3/application/controllers/Main.php
Line: 333
Function: content
File: /home/btwebhost/www/btci3/index.php
Line: 321
Function: require_once
NAN
A PHP Error was encountered
Severity: Warning
Message: Division by zero
Filename: bankprofile/response_tracking.php
Line Number: 220
Backtrace:
File: /home/btwebhost/www/btci3/application/views/sections/bankprofile/response_tracking.php
Line: 220
Function: _error_handler
File: /home/btwebhost/www/btci3/application/helpers/easy_helper.php
Line: 366
Function: view
File: /home/btwebhost/www/btci3/application/views/sections/bankprofile/main.php
Line: 355
Function: lv
File: /home/btwebhost/www/btci3/application/libraries/sections/Bankprofile.php
Line: 483
Function: view
File: /home/btwebhost/www/btci3/application/controllers/Main.php
Line: 333
Function: content
File: /home/btwebhost/www/btci3/index.php
Line: 321
Function: require_once
NAN
A PHP Error was encountered
Severity: Warning
Message: Division by zero
Filename: bankprofile/response_tracking.php
Line Number: 223
Backtrace:
File: /home/btwebhost/www/btci3/application/views/sections/bankprofile/response_tracking.php
Line: 223
Function: _error_handler
File: /home/btwebhost/www/btci3/application/helpers/easy_helper.php
Line: 366
Function: view
File: /home/btwebhost/www/btci3/application/views/sections/bankprofile/main.php
Line: 355
Function: lv
File: /home/btwebhost/www/btci3/application/libraries/sections/Bankprofile.php
Line: 483
Function: view
File: /home/btwebhost/www/btci3/application/controllers/Main.php
Line: 333
Function: content
File: /home/btwebhost/www/btci3/index.php
Line: 321
Function: require_once
NAN