Reclaim Finance welcomes new United Nations' criteria on net zero
2022-11-08 | Sharm El-Sheikh / Paris
Reclaim Finance
Lucie Pinson, Director of Reclaim Finance, +33679543715 (Phone/WhatsApp in Paris)
Patrick McCully, Energy Transition Senior Analyst, +15102131441 (Phone/WhatsApp in Sharm El-Sheikh)
Anaïs Lehnert, Communication manager, +33670085898 (Phone/WhatsApp in Paris)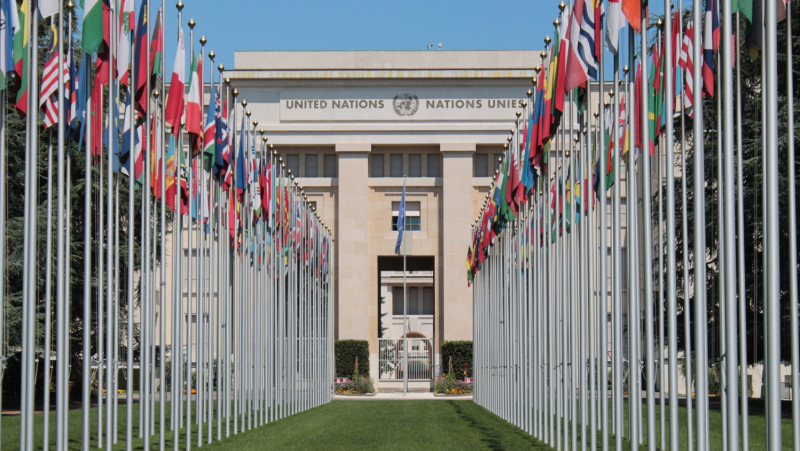 2022-11-08 | Sharm El-Sheikh / Paris
Reclaim Finance
Lucie Pinson, Director of Reclaim Finance, +33679543715 (Phone/WhatsApp in Paris)
Patrick McCully, Energy Transition Senior Analyst, +15102131441 (Phone/WhatsApp in Sharm El-Sheikh)
Anaïs Lehnert, Communication manager, +33670085898 (Phone/WhatsApp in Paris)
Reclaim Finance welcomes the report from the UN High-Level Expert Group on Net Zero (HLEG) (1), launched today at COP27 by Secretary General, António Guterres, and also welcomes his strongly positive response to HLEG's findings. Research and campaign NGO Reclaim Finance calls on financial institutions, and the sectoral alliances of the Glasgow Financial Alliance on Net Zero (GFANZ), to incorporate the HLEG's recommendations into their policies and guidelines.

The HLEG has confirmed once more the reality that staying under 1.5°C requires an immediate halt to investment in new fossil fuel supply and for mechanisms to decommission existing fossil infrastructure.

Financial institutions, led by those in Europe, have begun adopting policies to restrict finance for fossil fuel expansion. More than forty banks, insurers and investors have now restricted finance to companies planning new coal mines and plants (2). In contrast, the US megabanks lag far behind their European peers, and none have a meaningful policy on coal developers.

Far fewer institutions have strong policies on oil and gas expansion (3). European insurance giants Swiss Re, Allianz, Munich Re and Hannover Re stand out for their recent policies limiting insurance coverage for new oil and gas fields. French insurers AXA and SCOR lag behind in Europe, with policies allowing coverage to new gas fields. SCOR — and especially AXA which chairs the Net-Zero Insurance Alliance — must quickly align with the HLEG's recommendations if they are to credibly continue to claim they are committed to net zero.

Lucie Pinson, founder and director of Reclaim Finance, says: "Net-zero criteria are currently under attack by finance industry laggards. The High-Level Expert Group has done a great service to the international community by explaining why science-aligned standards for net zero are vital, and the key features that they must contain. At a time when so-called net-zero banks are pouring billions into new fossil fuel projects, it is particularly encouraging that the group has put the record straight: there can be no investments in new fossil fuel projects in a net-zero world. We now expect the net-zero financial alliances to update their guidance in light of these recommendations or they will lose any credibility."
Notes:
(1) UN Secretary-General António Guterres launched in March 2022 his High-Level Expert Group on the Net-Zero Emissions Commitments of Non-State Entities to develop stronger and clearer standards for net-zero emissions pledges by non-State entities – including businesses, investors, cities and regions – and speed up their implementation.
(2) Find out more on the Coal Policy Tool.
(3) Find out more on the Oil & Gas Policy Tracker.
The original press release can be found here.