Groups call for environmental regulation of RBS
---
2008-10-13
United Kingdom
Platform
---
Mel Evans, PLATFORM at 077904 30620

Duncan McLaren, Friends of the Earth Scotland at 0131 243 2700

Bronwen Smith-Thomas, People & Planet at 01865 245678

Jeni Mackay, SEAD, 0131 555 5550
---
Share this page:
---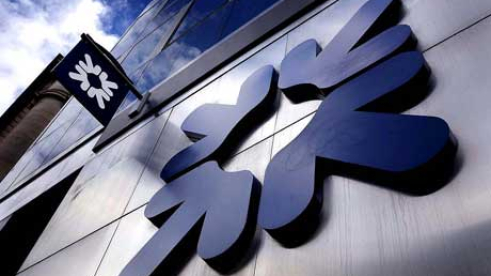 Photo: -
A coalition of NGOs, including Friends of the Earth Scotland and People & Planet, have today launched a call for the government to include environmental regulation as part of its multi-billion pound bail out of failing banks including the Royal Bank of Scotland.
RBS has been the subject of particular controversy in recent years due to its track record as the UK bank putting the most money into financing emissions intensive fossil fuel projects around the world.

The groups are calling for the bail out terms to require full disclosure of the banks' fossil fuel financing, as well as commitments to immediately cap and reduce the carbon emissions embedded in their investments and loans.

Mel Evans, Climate and Finance campaigner at PLATFORM said, "We need to ensure that we address long term climatic stability as well as stabilizing the economy. If banks like RBS continue to pump billions of pounds into coal and oil around the world, we are going to learn a hard lesson that nature doesn´t do bail outs."

Duncan McLaren, Chief Executive of Friends of the Earth Scotland said, "We have seen what happens when financial risks are concealed from the market. The Government must seize this opportunity to ensure that carbon risks are handled transparently and accountably - otherwise we will be simply going from frying-pan to fire".
Bronwen Smith-Thomas, head of campaigns at People & Planet said, "It´s bad enough that people´s savings have been used by RBS to take us to the brink of climate catastrophe, now people´s taxes could be as well.
The government needs to divert RBS´ financing away from fossil fuels and into climate change solutions."