Dutch Banks and Insurers Fail to Take Recycling Seriously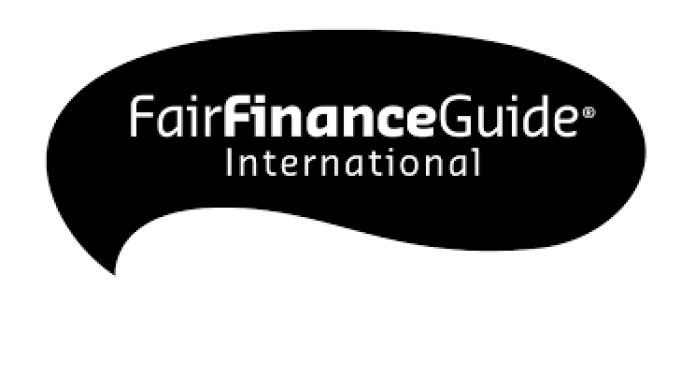 FFI. Photo: FFI
Dutch banks and insurers invest 69 times more in mining of metals than in recycling them for electronics, reveals a new case study by the Fair Bank and Insurance Guide. This practice runs contrary to the sustainability ambitions of the financial concerns, states the Fair Bank and Insurance Guide. Mining does substantial damage to nature and the environment, and more reuse of metals could make mining unnecessary in part. Moreover, responsible electronics processing would prevent environmental pollution associated with demolition yards and rubbish dumps in Africa and Asia.
60 million
Banks and insurers ING, Legal & General, Rabobank and Aegon have little invested in metal recycling. Just as ABN AMRO, they instead have invested billions euro's in the Glencore mining concern, a company which is controversial because of its environmental pollution and human rights violations, according to an earlier case study by the Fair Banking Guide. This is far more than the 60 million Euro's that all the banks and insurers surveyed invest in recycling in total. A number of insurers and the three large banks ING, ABN AMRO and Rabobank supplied no information on investments; these banks were therefore evaluated on the basis of public records. It is also striking that ASN and Triodos Bank scarcely invest in recycling either, nor in mining. ASN and Triodos Bank state that most businesses in the recycling sector do not meet their criteria, for example, for environmental pollution.
Opportunities
Due to the lack of proactive government policy and investment, the recycling sector has been slow to develop. This is the reason much electronic equipment leaves as scrap for Africa and China. The insurers ASR and Achmea and the NIBC bank are however active in the recycling sector. ASR even appears to invest more in recycling than in mining; NIBC invests only in metals recycling. ASR, Achmea, ASN, Triodos Bank and Rabobank also promote reuse and the 'circular economy' to their business clients. ING does that as well, but at the same time invests 279 times more money in mining than in recycling. A number of banks indicated that they don't see opportunities in large investments because the sector is small and fragmented. Evert Hassink of the Fair Bank and Insurance Guide disagrees, 'NIBC, ASR and Achmea show that investments in reuse instead of destructive mining is in fact possible; this shows that banks and insurers really can do more than point to the government or to the sector itself.'
Research question and commitments
The study by the Fair Bank and Insurance Guide shows how much financial institutions invest in mining and recycling companies and the degree to which banks and insurers make use of their influence. The study exclusively focused on metals used in electronics. As a result of this study, six banks and insurers (ASN, Aegon, ASR, NIBC, SNS Reaal and Triodos Bank) have committed to improve investments in recycling companies and/or related policies.
Notes to the editor:
The Fair Bank and Insurance Guide is an iniative of Oxfam Novib, Amnesty International, Dutch labour union FNV, Friends of the Earth Netherlands (Milieudefensie), Dierenbescherming (the Dutch animal protection society) and PAX (formerly known as IKV Pax Christi)
This case study was carried out by Profundo economic research bureau.
Report by the Fair Bank and Insurance Guide: Case Study: Mineral Extraction Companies and Human Rights'