Dutch bank ING to stop financing new upstream oil and gas projects
2022-03-23 | Nijmegen, Paris
BankTrack & Reclaim Finance
Maaike Beenes, Campaign lead Banks and Climate, BankTrack, +31 6 44 844 834
Anais Lehnert, Communications manager, Reclaim Finance, +33 670 085 898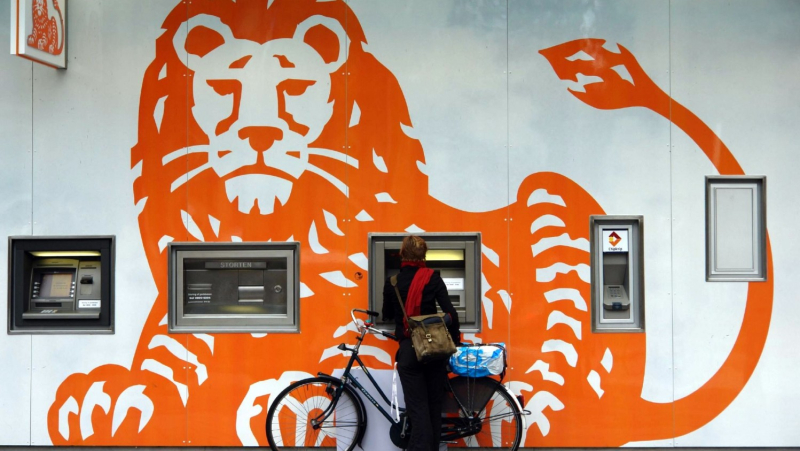 Groningen - ING Bank. Photo: Charles Roffey, via Flickr , licence under Creative Commons CC BY-NC-SA 2.0
2022-03-23 | Nijmegen, Paris
BankTrack & Reclaim Finance
Maaike Beenes, Campaign lead Banks and Climate, BankTrack, +31 6 44 844 834
Anais Lehnert, Communications manager, Reclaim Finance, +33 670 085 898
Dutch bank ING this morning announced that it will no longer provide dedicated finance to any new oil and gas projects, while at the same time emphasising that it will continue to provide financing to 'clients active in keeping oil and gas flowing, in line with efforts to keep energy secure and affordable during the low-carbon transition'. The bank further commits to grow new financing of renewable energy by 50% by year-end 2025.
The announcement of the Dutch banking giant to end all dedicated finance for the development of new oil and gas fields sends an important signal to the market that expansion projects may soon become hard to finance if more banks follow the example of ING. At the same time, the emphasis of ING on maintaining overall support for 'clients active in keeping oil and gas flowing' leaves the door wide open for expansion plans of these clients, with ING far off from demanding from its oil and gas clients that they develop phase out plans for their oil and gas activities.
New exclusion of conventional oil and gas projects
ING already had in place restrictions on financing for unconventional oil and gas, excluding upstream Arctic oil and gas, fracking and upstream and midstream tar sands projects and companies deriving more than 30% of their revenue from these activities. Following the new announcement, ING will no longer finance upstream conventional oil and gas projects approved after December 2021. This aligns with the conclusion of the International Energy Agency (IEA) in its May 2021 'Net Zero by 2050 Pathway' that 'no new oil and natural gas fields are needed' and therefore 'no investment in new fossil fuel supply projects, and no further final investment decisions for new unabated coal plants'. (1) ING's policy does not exclude midstream conventional projects or companies involved in up- and midstream conventional oil and gas.
Additional steps necessary to address expansion financing
The termination of all dedicated financing for new conventional oil and gas projects is an important step forward, especially when it triggers similar commitments from other banks so far reluctant to take this step. However, it is important to note that the vast majority of ING's financing for the oil and gas industry is towards companies rather than projects, leaving the door wide open for ING to still be involved in the financing of clients with expansion plans. The Banking on Climate Chaos 2021 report showed that ING provided US$ 5.9 billion to expansion companies between 2016 and 2020. (2)
For example, in 2020 ING provided US$ 150 million in finance to the Norwegian company Aker BP, finance that would remain possible also under the new commitment. Aker is an energy company mainly involved in exploration and extraction of oil and gas. According to the Global Oil and Gas Exit List, Aker is drilling for new oil and gas in Ghana, Norway and the United Kingdom. It is among the top 65 companies globally in terms of capital expenditure on exploration. Aker is also involved in exploring for oil and gas in the Barents Sea, a highly sensitive ecosystem within the Arctic circle. Offshore oil drilling is always risky, but the long distance from land, harsh Arctic weather conditions, darkness, and sea ice make drilling in the Barents Sea even riskier. Since the Arctic is warming faster than any place on Earth, the ecosystems there are already under severe pressure. An oil spill in this region would be catastrophic for the unique ecosystem.
Maaike Beenes, campaign lead banks and climate at BankTrack, said: "ING's new commitment to end dedicated finance for new oil and gas fields is an important step in the right direction that all banks should follow. At the same time it allows ING to continue financing companies with plans to expand production of existing fields and even explore for new oil and gas fields. As a next step, ING should therefore go beyond the commitment is has made today, and also exclude fossil fuel expansion companies. It should also require all of its clients to present credible plans for how they will phase out their fossil fuel activities within a clear, Paris aligned deadline. Companies that fail to do so should also be ruled out from financing."
"ING takes an important step forward by announcing that it will no longer support new oil and gas fields - it is definitely the biggest bank to make such a commitment. In 2021 the French bank Crédit Mutuel, comparable in size to ING, already made a similar commitment to exclude dedicated finance for oil and gas projects, but went one step further by excluding both up- and midstream projects. ING still needs to make progress by also excluding financing dedicated to existing fields, as Germany's Commerzbank has done since January 2022. Most importantly, the Dutch bank must now address the roots of oil and gas expansion by excluding support for companies developing new oil and gas projects. ING should follow the example of La Banque Postale, the only major international bank that has decided to end all finance for oil and gas expansion projects and companies, as revealed by the Oil & Gas Policy Tracker published yesterday", comments Clément Faul, policy analyst at Reclaim Finance. (3)
Notes to editors
See: https://www.iea.org/news/pathway-to-critical-and-formidable-goal-of-net-zero-emissions-by-2050-is-narrow-but-brings-huge-benefits

The next edition of the Banking on Climate Chaos Report, including finance data over 2021, will be published on 30 March. See www.bankingonclimatechaos.org

The Oil & Gas Policy Tracker scores the oil and gas exclusion policies of 150 global financial institutions. See www.oilgaspolicytracker.org