Banks Lack Robust Framework for Minimizing Social Risks
Equator Principles fail to adequately address human rights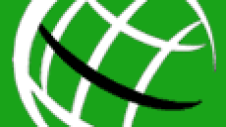 Photo: Equator Principles
A new study finds that international project financiers, including the leading international banks and the International Finance Corporation, do not have a robust framework for minimizing the social risks posed by their projects. The study—The International Finance Corporation's Performance Standards and the Equator Principles: Respecting Human Rights and Remedying Violations?—notes that recently-adopted standards are not likely to reduce potential human rights-related conflicts that may arise in projects.
The Center for International Environmental Law (CIEL) and the Bank Information Center (BIC), with support from World Resources Institute, Oxfam Australia and BankTrack, used the Danish Institute for Human Rights' Human Rights Compliance Assessment tool to analyze the extent to which the International Finance Corporation's (IFC) Performance Standards address human rights concerns.
The analysis reveals that the IFC Performance Standards and Equator Principles fail to address most critical human rights adequately and fail, even, to ensure that human rights concerns are assessed.
The IFC is the private sector financing arm of the World Bank Group, and is widely viewed as the leader among international project financiers for its environmental and social risk management standards. The "Equator Principle" financial institutions, which represent over 70 percent of project finance in emerging markets, have committed to apply the IFC's standards. In 2007, US$52.9 billion of project finance debt in emerging market economies was subject to the Equator Principles. In addition, the export credit agencies (ECAs) of the members of the Organization for Economic Co-operation and Development have agreed to adopt the IFC's standards as a common environmental and social benchmark for export credits and loan guarantees.
To assess the relevance of human rights to project finance, the study reviewed 60 projects that generated complaints from locally-affected communities, and determined that these projects implicated most of the internationally recognized human rights. Among the rights most often implicated were the right to food, right to property, right to life, and right to health.
The groups submitted this study to the United Nations Special Representative of the Secretary General on the issue of human rights and transnational corporations and other business enterprises, Professor John Ruggie, requesting his attention to this issue.
Daniel Magraw, President of the Center for International Environmental Law, notes that, in a June 2008 report to the Human Rights Council, Special Representative Ruggie indicated that companies have a "baseline responsibility" to respect all internationally recognized human rights. Steve Herz, an author of the current study, stated, "The Performance Standards and Equator Principles must be significantly amended if they are to provide project sponsors with appropriate guidance for meeting their human rights responsibilities and minimizing human rights-related risks."
Download report
Further Information