Buon Kuop dam project
Vietnam
Project – On record
This profile is no longer actively maintained, with the information now possibly out of date
Lead organisation:
BankTrack
Last update:
2015-11-01 14:53:10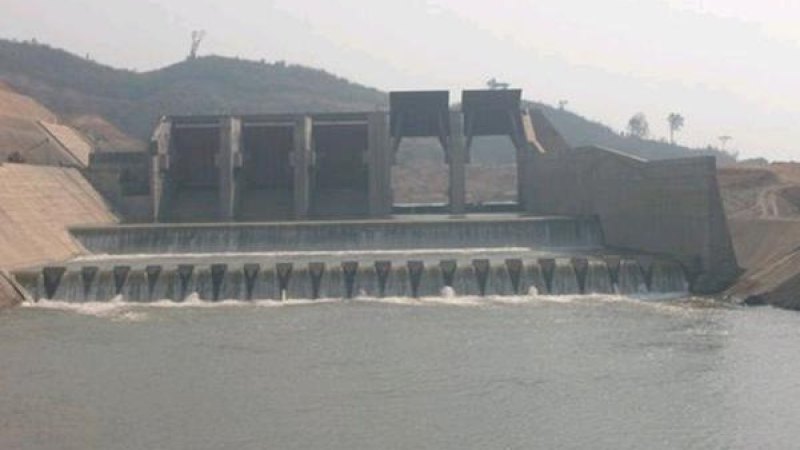 Project – On record
This profile is no longer actively maintained, with the information now possibly out of date
Lead organisation:
BankTrack
Last update:
2015-11-01 14:53:10
What must happen
According to the above mentioned reasons, the Buon Kuop project's request for CDM credits should be rejected by the CDM validator and the Executive Board on the basis of lacking adequate stakeholder consultation, its non-additionality, and most importantly because the dam can not be considered to be contributing to the region's sustainable development or the objectives of the Kyoto Protocol. This is an already completed, operational, standard, non-additional hydroelectric project.
The Srepok community representatives have requested compensation for past, present and future harms, a working notification system, for donors to stop funding dam project's that lack people's participation, and a halt to hydropower development on the Srepok River.
| | |
| --- | --- |
| Sectors | Hydroelectric Power Generation |
| Location | |
The Srepok River is a 400 km tributary of the Mekong River, which originates in the Central Highlands of Vietnam and then flows into Cambodia's provinces of Mondulkiri, Ratanakiri and Stung Treng where it merges into the Sesan River. The construction and operation of the 280 MW Buon Kuop hydropower project on the Srepok River in the Central Highlands of Vietnam has caused large-scale environment, social and economic impacts to downstream communities in Cambodia since mid 2005.
There are approximately 144 villages located within the Cambodian section of the Srepok River basin. The majority of the villagers living along the river are ethnic minorities, including Punong, Jarai, Tampuon, Brao, Krueng, Thmon and Kraol ethnicities. The river's rich and complex ecosystem is directly connected to the region's fisheries, food security, culture, and people's principle source of livelihood, which is based on fisheries and agriculture.
This project threatens to undermine the productivity of livelihoods along the Srepok River and the Cambodian government's efforts to alleviate poverty and develop the country in a sustainable manner.
---
Social and human rights impacts
In a Srepok Community Statement dated January 12, 2007, which was presented to EVN and other relevant stakeholders, the community representatives stated:
"We, the 11,000 villagers living along the Srepok River have been facing negative impacts and are seriously concerned about the hydropower development for the Srepok River basin in Vietnam."
The villagers went on to state the following issues they have been suffering:
Irregular water fluctuation, deepwater pools are becoming shallower, and there is increased riverbank erosion.
Human and animal health have been affected by bad water quality.
Unnatural floods have destroyed riverside rice and farm fields, as well as people's property.
Unreliable water flows have caused people to abandon their riverside rice fields and some people have left their homes in search of employment and food.
Fishery resources have declined which has caused villagers to lose their fishing occupation.
These changes in the river have impacted their culture.
The construction and operation of the project has resulted in communities living downstream in Cambodia to suffer severe impacts since mid 2005. One independent survey, and associated media release of affected communities during August 2006 revealed, 653 families in 14 villages along the Srepok River in Cheay O'dam Commune, Ratanakiri Province were seriously affected by water releases from BKHP which resulted in 1,655 hectares of inundated rice fields, 1,359 hectares of damaged rice fields, and the drowning of 10 buffalos, 79 pigs, and hundreds of poultry.
Downstream affected communities in Cambodia's northeastern provinces were not properly informed and consulted regarding the planning, construction or operation of the Buon Kuop dam, its 2002 Environmental Impact Assessment nor its plans to develop this project as a CDM project.
Consultation with Cambodians regarding hydropower development along the Srepok River in Vietnam, including the Buon Kuop, Ban Tou Srah, Srepok 3, Drayl Linh New, Srepok 4 and Duc Xuyen dams, occurred in the form of a one-day workshop in Phnom Penh on January 12, 2007. This workshop was organized only after negative impacts on the Srepok River began to be attributed to Vietnam's Buon Kuop dam and after a year long campaign by civil society organizations calling for Vietnam to publicly release its 2006 Sida/NORAD funded SWECO Environmental Impact Assessment (EIA) report for public scrutiny. The EIA report was the first and only EIA assessment EVN has carried out for the Cambodian side of the Srepok River due to Vietnam's upstream cascade of planned and constructed hydropower dams.
At the workshop, the Government of Vietnam and EVN acknowledged the devastating impacts Vietnamese dams have caused on Cambodians on the neighboring transboundary Sesan River and made several commitments to Srepok villagers including to adhere to international standards on sustainable development and mutual benefit, to listen to stockholder's opinions, and to achieve maximum mitigation of adverse impacts.
The Srepok community representatives have requested compensation for past, present and future harms, a working notification system, for donors to stop funding dam project's that lack people's participation and a halt to hydropower development on the Srepok River. Despite these community requests and EVN's commitments, Vietnam has continued to ignore the opposition of affected communities to the Buon Kuop dam and have yet to materialize on any of its earlier promises.
The World Commission on Dams found that women and ethnic minorities are disproportionately affected by dam projects. As women are often responsible for ensuring the sustainable livelihoods of their families, impacts on these livelihoods through destruction of fisheries, flooding of agricultural land and forests, and displacement often result in women bearing a disproportionate share of the costs. It is women who are often left with the burden of caring for their families, finding alternative land and water sources and alternative livelihoods when these are taken away through the development of destructive dam projects.
Research carried out on the neighbouring Sesan River documented that while downstream impacts had been serious for both men and women, it was largely believed that women had been affected more by the changes that have taken place compared to men. Women reportedly used to spend a lot of time in harvesting resources from the river and were also responsible for riverbank gardening and gold panning. Now that the Sesan dams have disrupted these activities, ethnic women feel they have lost much of their independence, and they must rely on men to supply them with fish and hunt more than before. They also have become very fearful for their children and going down to the edge of the river, and must spend more time and energy collecting water from shallow wells located further from the river and must expend more labour digging up wild potatoes and cassava due to rice shortages. Additionally ethnic minority women are less likely to speak Khmer language, so when officials hold meetings in their villages, they are largely unable to participate. (A Study of Downstream Impacts of the Yali Falls Dam in the Se San River Basin in Ratanakkiri Province, Northeast Cambodia by The Fisheries Office, Ratanakkiri Province, May 2000).
---
Environmental and climate impacts
By changing the natural state of the river system through the alternation of its natural flood pulse, the river flow is no longer natural and is a source of floods, water surges and dry-ups. In addition, the water quality has deteriorated causing an increase in water-borne illness and disease and fisheries have declined due to the blocking of a crucial fish migration route and a loss of spawning habitat.
---
Other impacts
The project's questionable economic feasibility is well-known to investors with numerous revenue risks including: unreliable/low value power output; lower than planned output due to competing demands for the dam's water supply and/or droughts; shortened project lifespan due to rapid sedimentation in the project's reservoir; underestimated compensation costs, and no licensing agreement. Project liabilities include: claims for compensation due to unnatural flood releases, and damages and full project costs have not been assessed within the EIA reports.
Project proponents have argued (for instance in the Buon Kuop PDD) that the region does not provide sufficient renewable resources except for water resources and that Vietnam does not have experience at the scale of the proposed project activity with other renewable sources. However, this assertion is untrue and ignores the historical prioritization for old energy technologies that Vietnam has given to hydropower and other unsustainable energy options.
Hydropower development on the Srepok River has been in the pipelines since the 1970's (at latest) with the Mekong Committee's (the precursor of the Mekong River Commission) 1973 report, which identified twelve hydropower projects and twelve irrigation projects in the Srepok River. The project was later included in Vietnam's National Hydropower Plan Study (1999-2005). While dams have remained in the spotlight of Vietnam's energy plans, newer forms of renewable technologies that are more sustainable have been increasingly prioritized.
According to recent news sources, EVN has called for investing in hydroelectric and thermal plants, improving generation at existing plants, and upgrading transmission lines as a way to overcome the country's energy shortages.
In addition, wind power plants and other forms of sustainable renewable energy options have been increasingly prioritized in Vietnam. In the Central Highlands, Cavico Transport Corporation will be constructing the first 30 MW wind power plant and in the future hopes to expand the plants to 100-300 MW, based on the results from recent studies done by the Company's consultant firm, PECC 3 (Power Engineering Consulting Company 3).
Lastly, in 2007 the UN Special Rapporteur on the Right to Food and Housing wrote to the Government of Vietnam regarding impacts suffered on the Srepok River in Cambodia. In communication between Federica Donati, Human Rights Officer for the UN Special Rapporteur and The NGO Forum in Cambodia on September 4, 2007 that Vietnam had stated that construction of hydropower projects on the Vietnamese side of the Srepok River had not begun, which was a blatant lie to the United Nations regarding the status of the Buon Kuop dam and continued denial of human rights and environmental abuses.
On September 18th and 19th 2003, the Electricity of Vietnam (EVN) in coordination with the World Bank (WB) held the "Consultative round-table on fund raising for power development" to call on financial sources to develop Vietnam's electricity sector. During this meeting, EVN signed credit contracts and agreements worth over VND10.64tril with domestic and foreign credit institutions for six hydropower dams, one of which was the Buon Koup dam.
In 2005, credit agreements worth USD 133.8 million was signed for Buon Kuop dam between the dam builder, Electricity of Vietnam, and four large state owned banks. The Bank for Agriculture and Rural Development (Agribank) accounts for 53%, the Bank for Foreign Trade of Vietnam (Vietcombank) and the Industrial and Commercial Bank (Incombank) 16.5% each, and the Bank for Investment and Development of Vietnam (BIDV) nearly 14.2% (Source: Vietnam News Briefs, December 7 2005, Banking & Finance: Credit Contract Singed for Buon Kuop dam.)
Applicable norms and standards
The Governments of Vietnam and Cambodia are both signatories of the 1995 Mekong Agreement, which requires prior cross-border notification and resolution of impacts for tributary projects, among others.
Vietnamese national legislation.
Sida has supported the World Commission on Dams since it was established. (23 June 2003, Letter by Rolf Carlman, Assistant Director General and Head of Department of Infrastructure and Economic Cooperation, Sida to Russell Peterson, Representative, The NGO Forum on Cambodia. Reference number 2003-001509). Sida and SWECO endorsed Sweden's 2005 Guidelines for Future and Existing Dams, which were published by the Swedish Water House.
2011
2011-07-13 10:35:49

|

** According to the UNFCCC and UNEP Risoe CDM pipeline databases, validation for the Buon Kuop Hydropower Project has been terminated. Date and reasons unknown.**

The project began partial operation on March 29, 2009 and full operation on September 28, 2009. During this time, it began the process to apply for carbon credits from the Clean Development Mechanism (CDM). On June 1, 2009, it submitted its Project Design Document (PDD) for public comment on the UNFCCC (United Nations Framework Convention on Climate Change)CDM website. It is currently still at validation by ERM Certification and Verification Services Ltd, a certified CDM validator. It's credit buyer, should it be approved by the CDM Executive Board, would be JP Morgan (UK).