Mega Bank
Taiwan, Republic of China
---
Active
This profile is actively maintained
---
Created on:

2021-08-26 11:49:37


Last update:

2022-08-16 10:53:38



---
Send
feedback
on this profile
Download as
PDF
---
Share this page:
---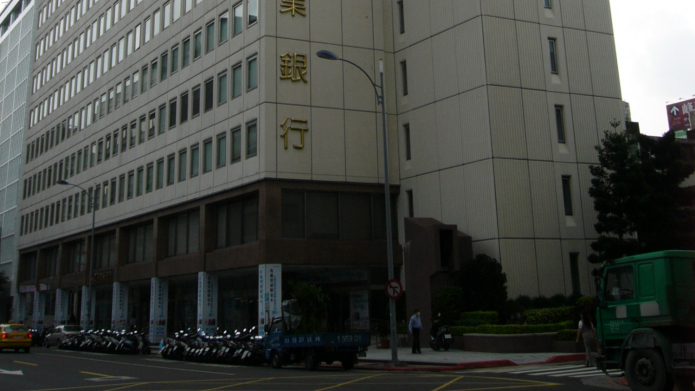 Mega Bank headquarters in Taipei City. Photo:
Solomon203 via Wikimedia Commons (CC BY SA 3.0)
About Mega Bank
Mega Bank (officially the Mega International Commercial Bank) was formed as a result of the merger of The International Commercial Bank of China and Chiao Tung Bank in August 2006. The bank has 106 branches in Taiwan and 36 offices abroad. The bank operates through four business sections: Corporate Banking, Retail Banking, Investment Banking and Financial Markets. In August 2021 Mega Bank adopted the Equator Principles.
Website
http://www.megabank.com.tw
Headquarters

No 100, Chi-lin Road

10424 Taipei City

Taiwan, Republic of China

CEO/chair
Chao-Shun Chang
Chairman
Supervisor
Annual report
Annual report 2021
Ownership

listed on Taiwan Stock Exchange

Mega Bank is part of the Mega Financial Holding of which the largest shareholder is the Government of Taiwan (14.5%). The holding's complete shareholder structure can be accessed here.

Complaints and grievances

Mega Bank does not operate a complaints or grievances channel for individuals or communities that might have been affected by the bank's finance.
Related Dodgy Deals
Mega Bank has been linked to the following "Dodgy Deals", e.g. as a current or past financier or through an expression of interest. Find out more about dodgy deals
here
. See the project or company profile for more details on the nature of the bank's link to the Dodgy Deal.
Dodgy Deals map
All
|
Projects
|
Companies
Targets
|
Active profiles
|
On record profiles
News
Documents
Policies
Voluntary standards
Mega Bank has committed itself to the following voluntary standards:

Investment policies
Mega Bank does not have publicly available investment policies, nor does it have a web page on corporate social responsibility.
The bank's parent company, Mega Holdings, has a web page on corporate social responsibility, which can be accessed here.
Year:
Equator Principles
Implementation and reporting