---
2019-11-23 19:17:01
---
Share this page:
---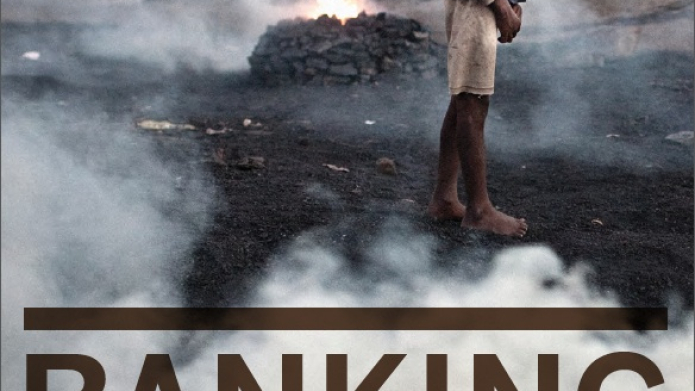 Banking on Coal (2013) is a research study produced by BankTrack, urgewald, CEE Bankwatch Network, and Polish Green Network. It presents an analysis of the portfolios of 100 leading commercial banks, particularly looking at their investments in the coal mining industry. It is a sequel of the Bankrolling Climate Change (2011) report which focused on both coal mining and coal power.
The following charts provide a general overview on some of the findings of the report.
For this report, we first identified the 9 main coal mining "hot spots" around the world, where 92% of global coal production was extracted in 2012. The first picture presents these 9 main coal mining "hot spots".
The second chart identifies the sources of finance of the 70 coal mining companies covered in the report. The majority of this funding is provided via investment banking (bond and share issues), but corporate loans (and revolving credit facilities) also play a significant role. Project financing was so small that it does not appear in this chart (2%).
The next chart illustrates the incredible growth curve of of banks' investments into the coal mining sector. For the 36 coal mining companies we have data back to 2005, the funding increased by close to 400% between 2005 and 2012.
71% of the total 118 billion Euro financing comes from the 20 banks seen in the below chart, the world top 20 "coal mining banks". The three banks at top of the list are Citi (€7.29 billion), Morgan Stanley (€7.23 billion) and Bank of America (€6.56 billion). Also among the top 20 are Swiss, German, Chinese, British, French and Japanese banks. Thess figures are in stark contrast to the banks' rhetoric and alleged commitment to "combat climate change". Clearly the banks are not 'putting their money where their mouth is.'
For the first time, we also calculated the amounts of financing by country of origin. The below chart shows that 57% of the total financing comes from banks from only 3 countries : the United States, China and the United Kingdom.
Hardcopies of the report are available for an amount of €5,- plus shipping. Please send an email to raymon@banktrack.org to order one.
Documents
| | | | | | | | | | | |
Type:
Year: