---
Created before Nov 2016
Last update:
2015-12-23 16:57:24
---
Share this page:
---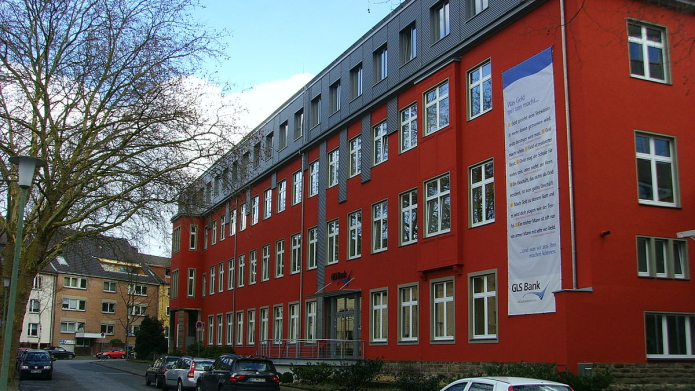 GLS Bank head offices. Photo: Maschinenjunge via Wikimedia Commons (CC BY SA 3.0)
About GLS Bank
GLS Bank (Gemeinschaftsbank für Leihen und Schenken) was the first ethical bank in Germany. The bank has its focus on cultural, social and environmental projects.
Documents
| | | | | | | | | | | |
Type:
Year:
Policies
Voluntary initiatives
GLS Bank has committed itself to the following voluntary standards:

Investment policies
GLS Bank is an ethical bank and does not have any specific publicly available corporate social responsibility policies. They do have an annual sustainability report available published according the global reporting inititatives guidelines. These are availabe here. Please note that these are only available in German.
Year: