China Merchants Bank
China
---
Active
This profile is actively maintained
---
Send
feedback
on this profile
Download as
PDF
---

Created before Nov 2016
Last update:

2016-09-01 16:01:17



BankTrack
---
Yu Xiaogang, Founder of Green Watershed
---
Share this page:
---
About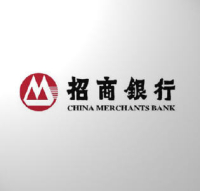 China Merchants Bank (CMB) was established in April 1987 and it is headquartered in Shenzhen, China. The bank is China's first joint-stock commercial bank and als the first bank to attend the national experiment for the promotion of China's banking industry reform driven by endeavors from outside the government.
Since its inception 24 years ago, CMB has grown from a small bank into a nationwide commercial bank that has a total net captial of USD 20 billion, a total asset of USD 388 billion, over 800 branches and over 50,000 employees. The bank primarily focuses on the Chinese domestic market, offering corporate and retail banking products. It has one wholly-owned subsidiarly (CMB Financial Leasing Co., Ltd) in mainland China. For overseas markets, CMB has two wholly-owned subsidiaries: Wing Lung Bank Ltd. and CMB International Capital Corporation Limited and 1 branch (Hong Kong Branch) in Hong Kong, a branch and a representative office in New York, and representative offices in Taipei and London.
Headquarters

China Merchants Bank Tower, No 7088, Shennan Boulevard

518040 Shenzhen

China

Supervisor
CEO/chair
Li Jianhong
Chairman
Annual report
Annual report 2015
Website
http://english.cmbchina.com/
Ownership

listed on Hong Kong Stock Exchange & Shenzhen Stock Exchange

The company was listed on Shanghai Stock Exchange in April 2002 and on SEHK in September 2006.
Related Dodgy Deals
China Merchants Bank has been linked to the following "Dodgy Deals", e.g. as a current or past financier or through an expression of interest. Find out more about dodgy deals
here
. See the project or company profile for more details on the nature of the bank's link to the Dodgy Deal.
| |
Type:
Companies
There are no companies active for China Merchants Bank now.
Documents
| | | | | | | | | | | |
Type:
Year:
Policies
Voluntary initiatives
China Merchants Bank has committed itself to the following voluntary standards:

Investment policies
The bank declared in its CSR policy improvements listed below. The CSR page can be found here.
2011
Formulated the Green Credit Plan in the industry, setting a goal of "building the first-class credit bank in China." The Plan clearly sets out six major measures, including classified management of the environment-related risks of its customer and related projects, and green credit structure adjustment policy, with the view to building CMB into a green credit bank with competent capacity of environment-related risk management, leading green credit products and services, and sound reputation.
Developed a credit policy with "controlling two-high enterprises and promoting green enterprises" as the core principle, and placed such "two-high' enterprises in the category of "the entry-denied industries" and "loan-reducing industries". Increased e¬fforts were made to reduce loans for such enterprises.
Formulated CMB Internal Control Manual , established an internal control framework covering all processes at all levels of CMB, the business and process.
2012
China Merchants Bank drafted the "Investment Bank Green Credit Policy" and "Investment Bank Green Credit Implementation Plan," which clarifies customer and project related environmental risk classification and management methods.
Draft of the "Notification regarding further steps to strengthen the credit management of 'Two Highs' industries." All project loans and large amounts of credit meant for "Two Highs" industries must be approved by the head office, additionally there will be a mandatory implementation of quota management.
2013
The bank increased investments in fields related to the life of general population and emerging industries. The bank comprehensively enhanced credit support for small and micro entrerprises, especially innovative growing enterprises.