Sberbank
Russian Federation
---
Created before Nov 2016
Last update:
2019-08-20 14:47:51
---
Share this page:
---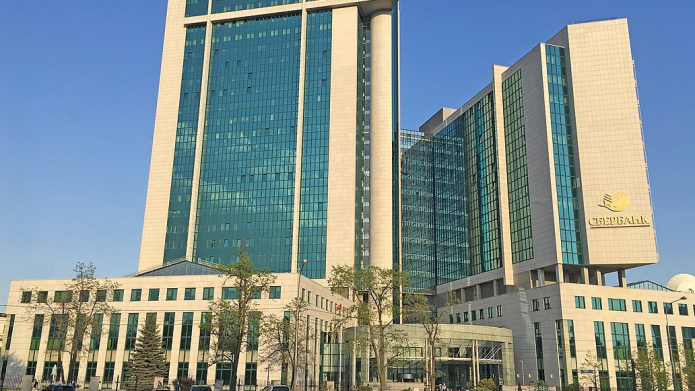 Sberbank's head offices in Moscow. Photo: Roman Balabin via Wikimedia Commons (CC BY SA 3.0)
About Sberbank
Sberbank is the largest bank in Russia and the former Soviet Republics. Sberbank is the biggest taker of deposits in the country and the key lender to the national economy. Its investment portfolio contains significant lending to oil, natural gas and mining projects. The bank has a large international presence, for instance in in Central and Eastern Europe and has offices in Germany, China and India. The Group's corporate and investment banking business (Sberbank CIB) is has offices in New York, London and Nicosia and operates globally. It specialises in brokerage and dealer services in foreign markets. Sberbank's subsidiary (Sberbank Europe AG) is the banking group active in Central and Eastern Europe.
Related Dodgy Deals
Sberbank has been linked to the following "Dodgy Deals", e.g. as a current or past financier or through an expression of interest. Find out more about dodgy deals
here
. See the project or company profile for more details on the nature of the bank's link to the Dodgy Deal.
Projects - active profiles
Solwara 1 Deep Sea Mining Project Papua New Guinea profile
There are no active projects for Sberbank now.
Companies - active profiles
There are no active companies for Sberbank now.
Documents
| | | | | | | | | | | |
Type:
Year:
Links
Policies
Voluntary initiatives
Sberbank has committed itself to the following voluntary standards:

Investment policies
Sberbank's corporate social responsibility webpages can be accessed here. The bank states that it has a corporate social responsibility policy but this document is not publicly available.
Year: