---
Created before Nov 2016
Last update:
2020-05-26 11:41:12
---
Share this page:
---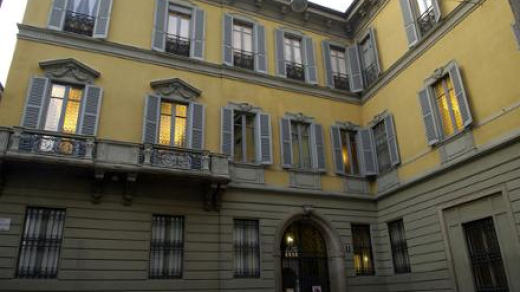 Mediobanca head office in Milan. Photo: G.dallorto via Wikimedia Commons (CC BY-SA 3.0)
About Mediobanca
Mediobanca is an Italian investment bank founded in 1946 at the initiative of Raffaele Mattioli (at that time CEO of Banca Commerciale Italiana, the largest bank in Italy which promoted its incorporation together with Credito Italiano) and Enrico Cuccia to facilitate the post-World War II reconstruction of Italian industry. Cuccia led Mediobanca from 1946 to 1982. Today, it is an international banking group with offices in Frankfurt, London, Madrid, Moscow, New York and Paris. The bank offers services in investment banking, consumer credit and wealth management.
Related Dodgy Deals
Mediobanca has been linked to the following "Dodgy Deals", e.g. as a current or past financier or through an expression of interest. Find out more about dodgy deals
here
. See the project or company profile for more details on the nature of the bank's link to the Dodgy Deal.
Projects - active profiles
There are no active projects for Mediobanca now.
Projects - on record profiles
Offshore Detention Centres Australia profile
Debt – corporate loan
EUR 56.82 million
26 February 2016
Participation in corporate loan to Ferrovial
source: Report Association with abuse

Companies - active profiles
There are no active companies for Mediobanca now.
Companies - on record profiles
Debt – corporate loan
EUR 73.5 million
2005 - 2013
source: Banks and Coal Spreadsheet, Profundo, 2014

Documents
| | | | | | | | | | | |
Type:
Year:
Policies
Voluntary initiatives
Mediobanca has committed itself to the following voluntary standards:

Investment policies
Mediobanca's webpage on corporate social responsibility can be accessed here.
Year: