---
Created before Nov 2016
Last update:
2020-07-06 16:44:33
---
Send
feedback
on this profile
Download as
PDF
---
Share this page:
---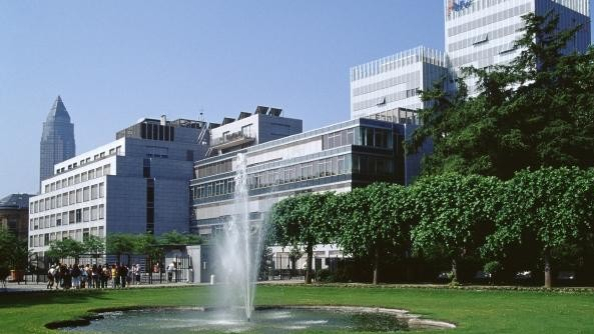 KfW-IPEX-Bank Head quarters in Frankfurt. Photo: Via Wikimedia (CC BY-SA 3.0)
About KfW IPEX-Bank
KfW IPEX-Bank is a subsidiary of the KfW banking group, and is responsible for international project- and export finance. The bank competes directly with commercial banks, and is therefore legally independent from the KfW banking group since January 2008. KfW IPEX-Bank's provides medium to long-term financing solutions and finances ships, aircraft, railroad vehicles, and finances investments in the expansion of airports and seaports.
Related Dodgy Deals
KfW IPEX-Bank has been linked to the following "Dodgy Deals", e.g. as a current or past financier or through an expression of interest. Find out more about dodgy deals
here
. See the project or company profile for more details on the nature of the bank's link to the Dodgy Deal.
Projects - active profiles
Coastal GasLink pipeline Canada profile
Debt – project finance
CAD 240 million
28 April 2020 - 28 April 2027
KfW IPEX Bank co-financed a CAD 6.4 billion term loan to Coastal GasLink
source: IJGlobal data, July 2020

There are no active projects for KfW IPEX-Bank now.
Projects - on record profiles
Companies - active profiles
There are no active companies for KfW IPEX-Bank now.
Companies - on record profiles
National Thermal Power Corporation (NTPC) India profile
Debt – corporate loan
EUR 100.2 million
2005 - 2013
source: Banks and Coal Spreadsheet, Profundo, 2014

source: Euroweek - Issue: 972; Asian Development Bank, Manilla, 25 October 2006;Thomson ONE database; Press release NTPC, New Delhi, 27 March 2007.

Dodgy Deals map
All
|
Projects
|
Companies
Targets
|
Active profiles
|
On record profiles
Documents
| | | | | | | | | | | |
Type:
Year:
Links
Policies
Voluntary initiatives
KfW IPEX-Bank has committed itself to the following voluntary standards:

Investment policies
Year:
Equator Principles
Implementation and reporting
KfW IPEX-Bank is reporting on the implementation here.
Equator Principles Dodgy Deals