---
Created before Nov 2016
Last update:
2018-07-13 16:33:51
---
Share this page:
---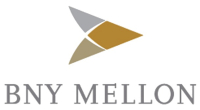 BNY Mellon headquarters at 225 Liberty Street NY. Photo: Aude via Wikimedia Commons (CC BY SA 2.5)
About BNY Mellon
The Bank of New York Mellon (BNY Mellon) is an investment company, providing investment management, investment services and wealth management. BNY Mellon was formed in 2007 as a result of the merger of The Bank of New York and Mellon Financial Corporation. It is the oldest banking corporation in the United States, tracing its origins to the establishment of the Bank of New York in 1784.
Related Dodgy Deals
BNY Mellon has been linked to the following "Dodgy Deals", e.g. as a current or past financier or through an expression of interest. Find out more about dodgy deals
here
. See the project or company profile for more details on the nature of the bank's link to the Dodgy Deal.
Documents
| | | | | | | | | | | |
Type:
Year:
Links
Policies
Voluntary initiatives
BNY Mellon has committed itself to the following voluntary standards:

Investment policies
BNY Mellon's webpage on corporate social responsibility (which it calls culture and society) can be accessed here.
Year: