BNP Paribas Fortis
Belgium
---
Created before Nov 2016
Last update:
2019-05-03 14:46:02
---
Share this page:
---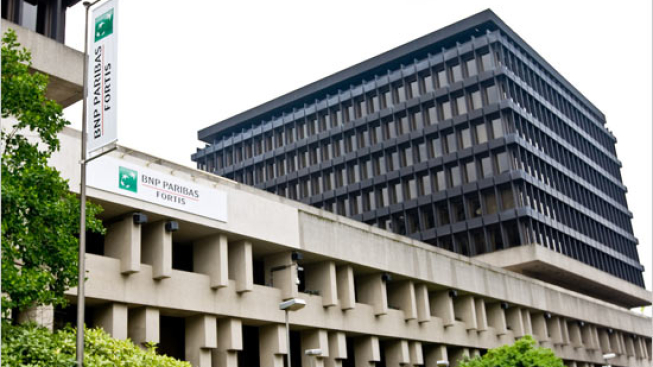 BNP Paribas Fortis'head offices in Brussels. Photo: Google Earth-Streetview
About BNP Paribas Fortis
BNP Paribas Fortis is the largest bank in Belgium and has been a subsidiary of BNP Paribas since 2009. Before 2009 the bank was called Fortis bank and was part of the Fortis N.V./S.A. financial institution. BNP Paribas Fortis operates in retail and private banking, corporate investment banking and investment solutions.
Documents
| | | | | | | | | | | |
Type:
Year:
Policies
Voluntary initiatives
BNP Paribas Fortis has committed itself to the following voluntary standards: