Golden Youth or Gemilang Makmur Subur Plantation
Indonesia
---
On record
This profile is no longer actively maintained, with the information now possibly out of date
---
Send
feedback
on this profile
Download as
PDF
---

Created before Nov 2016
Last update:

2016-03-22 00:00:00
BankTrack
---
Share this page:
---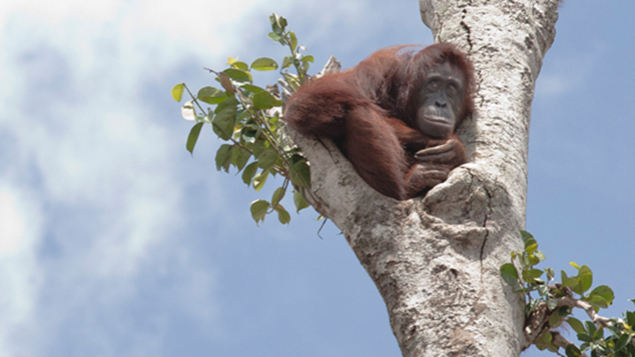 | | |
| --- | --- |
| Sectors | Agriculture for Palm Oil |
| Location | |
About Golden Youth or Gemilang Makmur Subur Plantation
Bumitama's Golden Youth plantation in West Kalimantan, has 18,098 ha. According to Global Forest Watch only 3,717 ha are suitable for Palm Oil Plantations.
See Bumitama's profile for more details.
What must happen
Financiers should cancel their loans, withhold other financial services, and publicly commit to a moratorium on loans and the purchasing of shares in Bumitama, or any company associated with it.
Wilmar International, the largest buyer of Bumitama's palm oil and a significant shareholder, should break current contracts with the company and sell its shares.
Issues
Environmental issues
The revision of the Golden Youth plantation permits in 2007 reduced the concession from 18.000 ha to 2.330ha. This originated thousands of hecatares of 'ghost states' which should have been transfered to the Ministry of Environment or the local communities. Instead, they were 'sold' to Bumitama.
Over 60% of Bumitama's 18.300 ha Golden Youth (GY) plantation overlaps the Sentap Kancang Forest Reserve and therefore it has no Environmental permits, nor the right to develop the land.
Between 2004 and 2011 GY illegaly cleared an estimated 1400 hectares of forest inside the reserve.
See the report Commodity Crimes for more details.
Governance
Updates
In October 2013 Friends of the Earth made financiers aware of the problems with Bumitama, and in November 2013 it publishes the report Commodity Crimes showing new evidence of palm oil production on GY plantation under Bumitama's management without legal permits.
Financiers
Related companies
Documents
| | | | | | | | | | | |
Type:
Year:
Brief history
Timeline from Bumitama's diary of destruction report.
In November 2011 Bumitama takes over the management of GY plantation without all of the necessary permits, thus bringing illegal palm oil into the supply chain.
In April 2012 Bumitama makes its Initial Public Offering on the Singapore Stock Exchange and mentions in the prospectus that for GY plantation not all permits are in place but it still produces palm fruits from the plantation.
In January 2014 Bumitama writes a letter to Friends of the Earth: "The current owner has the experiences [...] to continue with the procedural appliaction to reinstate its permits and licenses", thereby admitting again that the legally required permits are not in place, and that therefore illegallly produced palm oil is being brought to the market.
In February 2014 Bumitama admits in a call with FoE that the GY plantation does not have the required permits, but refuses to release GY plantation from their holdings or cease production within the concession.