Dynegy coal power plants
United States
---
On record
This profile is no longer actively maintained, with the information now possibly out of date
---
Send
feedback
on this profile
Download as
PDF
---

Created before Nov 2016
Last update:

2015-11-01 14:53:10
BankTrack
---
Rainforest Action Network, United States
---
Share this page:
---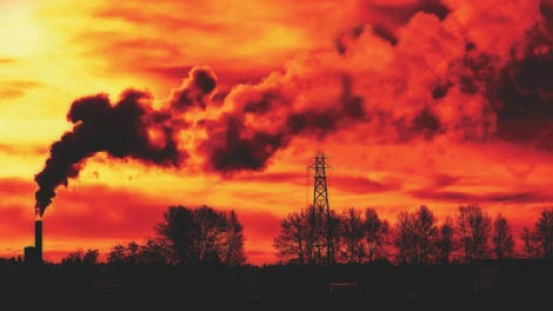 Photo: -
| | |
| --- | --- |
| Sectors | Coal Electric Power Generation |
| Location | |
About Dynegy coal power plants
Dynegy LS Power is currently planning to construct more new coal-fired power plants than any other company in the USA, which will result in very large increases in greenhouse gas emissions (GHG). GHG emissions contribute to climate change, as well as increased discharges of pollutants that threaten public health and air quality. In 2014, Dynegy had 9 coal-fired generating stations, with 7,042 MW of capacity.
What must happen
Banks should declare a moratorium in financing new coal-fired power plants as an urgent climate protection measure. Capital should instead be directed at energy efficiency and renewable energy financing opportunities.
Issues
Coal power plants are the leading source of Greenhouse Gas (GHG) emissions in the USA. The GHG emissions from just one typical new coal fired power plant is like adding one million new cars to the road. Dynegy is proposing to build 10 new coal fired power plants in 8 states, at a cost of nearly USD 12 billion, which is the biggest build out by any single company currently proposed in the USA. If financed and built, these plants would put out more than 65 million tons of CO2 emissions per year.
These new emissions would negate 70% of the UK government's Kyoto Protocol reduction commitment, or 90% of Japan's Kyoto Protocol reduction commitment. In fact, these new emissions would have the same effect on the climate as doubling the total GHG emissions of certain countries, including those of Sweden, Austria, Denmark, Finland, Ireland or New Zealand.
Additional health, social and environmental impacts from these plants are associated with coal mining and transportation as well as other dangerous emissions that come from coal combustion. Those include mercury, sulphur dioxide and nitrous oxides.
Coal Lobbying
Dynergy is a member of the American Coal Ash Association (ACAA), an umbrella lobbying group for all coal ash interests that includes major coal burners Duke Energy, Southern Company and American Electric Power as well as dozens of other companies. The group argues that the so-called "beneficial-use industry" would be eliminated if a "hazardous" designation was given for coal ash waste.
ACAA set up a front group called Citizens for Recycling First, which argues that using toxic coal ash as fill in other products is safe, despite evidence to the contrary.
Governance
Updates
On December 12, 2011, the Sierra Club announced a legal agreement between LS Power and Sierra to cancel Longleaf, a 1200 MW proposed coal plant in Georgia, and Plum Point II, a 665 MW proposed coal plant in Arkansas. In addition, as part of the agreement, Sierra dropped its opposition to the Sandy Creek Plant in Texas and LS Power agreed to stricter air pollution controls at Sandy Creek. Sierra Club noted that Longleaf, which had first been proposed in 2001, was among the first coal plants among the hundreds of coal plants proposed -- and mostly defeated -- in the recent coal boom.
Power plant financing is on a plant by plant basis, with most in advisory/pre-financing status. Proposed Dynegy-LS Power coal-fired power plants are reported to include:
"White Pine" 500-1600 MW coal-fired plant in White Pine County, Nevada
"Elk Run" 750 MW coal-fired plant in eastern Iowa

"Elk Run" 1600 MW coal-fired plant in Sussex County, Virginia
"Sandy Creek" 800 MW coal-fired plant in Riesel, Texas
"Marion City" 1100 MW coal fired plant in Marion City, South Carolina
"Plum Point" 665 MW coal-fired plant in Osceola, Arkansas
"Long Leaf" (2) 600 MW coal-fired plants in Early country, Georgia

"Baldwin" (2) 650 MW coal-fired plants in Baldwin, Illinois
By 2009, both White Pine and Elk Run coal plants have been canceled.
In February 2008, The Sierra Club launched a nationwide campaign to pressure Dynegy to abandon its plans to build six new coal-fired power plants. The campaign began with mass call-ins to Dynegy headquarters originating from twenty states. Dynegy's CEO, Bruce Williamson, complained that his company was being unfairly picked on. Williamson was also picked as one of five executives to receive 2008 "Fossil Fool of the Year" awards.
Related companies
Documents