Felda Global Ventures Holdings Bhd
Malaysia
---
On record
This profile is no longer actively maintained, with the information now possibly out of date
---
Send
feedback
on this profile
Download as
PDF
---

Created before Nov 2016
Last update:

2016-03-22 00:00:00
BankTrack
---
Share this page:
---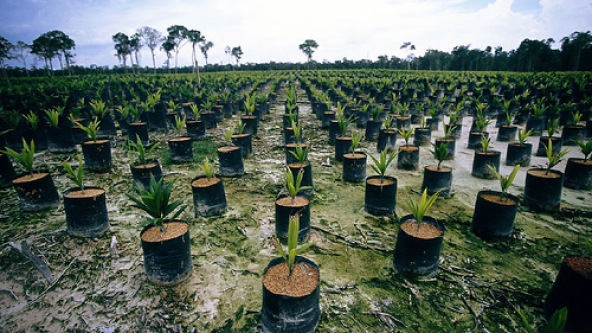 Sectors
Agriculture for Palm Oil
Headquarters

Ownership

Felda held its IPO on June 27, 2012 and raised US$3.1 billion. It currently has a market capitalization of US$5.5 billion and its primary shareholders (as May 23 2013) are as follows:

FELDA Land Development Authority: 20%

FELDA Asset Holdings: 18.59%

Employees Provident Fund (Malaysia): 8.22%

Lembaga Tabung Haji: 7.78%

Kumpulan Wang Persaraan: 6.94%

Subsidiaries
Website
http://www.feldaglobal.com/
About Felda Global Ventures Holdings Bhd
Felda Global Ventures Holdings Bhd is a global agricultural and agri-commodities company based in Malaysia, with operations across ten countries. It is mainly engaged in 6 business clusters namely Palm Upstream, Palm Downstream, Sugar, Rubber, R&D and Agri Services, and Transport, Logistics, Marketing & Others (TLMO). Felda Global Ventures Holdings, is considered to be one of the world's largest plantation operator, with 446,656 hectares of oil palms, mainly across Peninsular Malaysia, but also in other parts of Malaysia and the world.
The FELDA holding company was launched by the Malaysian government agency FELDA (Federal Land Development Authority), which was founded in 1956 and was aimed at resettling the rural poor on developed land (at the expense of tropical rainforests) as a means of improving economic opportunity. However, it began to focus more on commercial plantation development from 1995 with the incorporation of FELDA Holdings.
FELDA Holdings has some 50 subsidiaries, associated companies and joint venture companies. A list can be found here, on p 245.
The Group has a time-bound plan for all relevant complexes and facilities to be RSPO certified within a time frame of 2009-2017. As at year-end 2013, a total of 17 complexes had been RSPO certified, representing some 25% of its landbank. Another 10 have already completed the audit process for review by RSPO before certification is granted. 12 more complexes have been targeted to undergo the RSPO certification process in 2014, with another 12 earmarked for 2015 and 10 more in 2017.
Impacts
Social and human rights impacts
Tensions between the company's ambitions and the Malaysian rural poor are rising because of alleged systemic undervaluation of oil palm fruits and the use of power politics to grab land. (Produndo, June 2012).
Felda is also an investor in IRIS Corporation, which recently concluded a joint venture project to develop 100,000 hectares, including on contested community land, in Papua New Guinea.
Environmental and climate impacts
Only some 25% of Fleda's land is RSPO-certified, and in 2013 the company had only set aside 2000 hectares out of its large landbank, for conservation.
While there has not been large-scale recent evidence of deforestation in Felda's land base, there are serious concerns about deforestation connected to its plans to expand overseas expansion in Kalimantan (Indonesian Borneo), Cambodia, Burma, Papua New Guinea, Liberia, and Cameroon.
Other impacts
Felda has been criticsed for using the proceeds of tis IPO for expansion plans in poorly-regulated land outside Malaysia in countries such as Myanmar and Papua New Guinea.
It has also received criticism because Malaysia's ruling party UMNO controls the company management.
Governance