The BankTrack team currently consists of the following people:
Johan Frijns, Director
Johan has been BankTrack' coordinator and Director since 2003. Before that he worked for twelve years as co-ordinator of various international NGO networks. In 1992, he helped cofound the worldwide A SEED campaigners network, where he worked until 1997 as camapign co-ordinator on multilateral banks. In 1998 he became coordinator of the 'International Financial Institutions programme' of Friends of the Earth International, which he led for four years. Johan first studied linguistics and philosophy before getting a MA in Political Science/Development Studies from Nijmegen University, Netherlands. Work Focus: organization and personnel management, fundraising, Equator Principles, climate, forests Contact: email Johan
Yann Louvel, Climate and Energy Campaign Coordinator
Yann is the climate and energy campaign coordinator for BankTrack since September 2010. Before that he worked as private finance campaigner for Friends of the Earth France for 3 years, targeting the French banks involved in many dodgy deals. He also worked as the Quebec regional coordinator for the sustainable campuses project for the Sierra Youth Coalition, the youth arm of the Sierra Club of Canada. He holds a M.Sc. inenvironmental sciences from the Université du Québec à Montréal. Work Focus: Climate, energy, coal Contact: email Yann
Raymon van Vught, Graphic Designer, Financial Manager, Office Manager
Raymon has been working for BankTrack since September 2009. His tasks consist of graphic design, desktoppublishing, bookkeeping and keeping office facilities up and running. Besides working for BankTrack, Raymon works as a freelance illustrator and designer. Work Focus: financial management, design, office management> Contact: email Raymon, Raymon's website.
Ryan Brightwell, Researcher and Editor
Ryan joined BankTrack in October 2012 as a Researcher and Editor, and coordinates BankTrack's campaigning work on human rights. Previously he worked at The Co-operative Group as a specialist in ethical finance, including implementing The Co-operative Bank's Ethical Policy. He holds a BSc in Mathematics and Management Sciences from The University of Manchester and a MA in Sociology from Manchester Metropolitan University. Work Focus: Human rights, Green bonds, editing, research Contact: email Ryan
Catalina von Hildebrand, Paris Pledge Campaign Coordinator
Catalina joined BankTrack in June 2015 as the coordinator of the Paris Pledge Campaign. Aside from BankTrack, she is active in the Fossil Free campaign at the University of Amsterdam where she completed an MSc in International Development Studies. Work Focus: Paris Pledge, climate, coal Contact: email Catalina
Greig Aitken, Coal Campaigner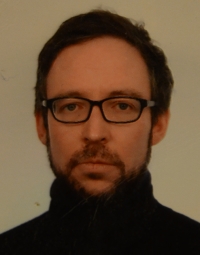 Greig joined BankTrack in August 2014 to help strengthen our global coal campaign's research and outreach impacts. Previously he was Media coordinator for CEE Bankwatch Network and has researched and authored reports for civil society organisations on European fracking, Caspian gas developments and the financialisation of global infrastructure. He holds an MA (Hons) in English Language and Literature from the University of St Andrews. Work Focus: Coal, climate, energy Contact: email Greig
Bart Bruil, Web Designer
Bart Bruil runs his own webdesign company, Easymind. Since 2003 he has designed both this website -and previous versions- as well as a number of websites for our ongoing campaigns. Work Focus: website design and maintenance