Main
News
Documents
Links
What must happen
BankTrack calls upon private sector banks to measure and report all Greenhouse Gas (GHG) emissions associated with all their financial services. See 'A Challenging Climate 2.0 - What banks must do to combate climate change'. This page provides guidance to banks on how to start.
Methodologies
The accurate public accounting of climate impacts is essential for managing and reducing GHG emissions in a transparent and accountable manner. Most banks are already measuring their own direct carbon footprint, but they should also measure and report on the emissions associated with the financial services they provide to their clients: termed "financed emissions". These are indeed by far larger than banks' "direct emissions". Such accounting should be done on both a business-unit and portfolio-wide basis to enable stringent target setting and more effective management of climate impacts.
Upcoming methodology
The World Resources Institute (WRI), a BankTrack partner, is developing a global accounting methodology for financial institutions. WRI has published in 2010 the working paper "Accounting for Risk: Conceptualizing a Robust Greenhouse Gas Inventory for Financial Institutions". WRI has then partenered in 2012 with the GHG Protocol, the UNEP Finance Initiative and the World Business Council for Sustainable Development to develop guidance to help the financial sector account for greenhouse gas (GHG) emissions associated with lending and investments and track emissions reductions over time. This guidance will serve as a supplement to the GHG Protocol Corporate Value Chain (Scope 3) Accounting and Reporting Standard.
Indeed, the GHG Protocol Corporate Value Chain (Scope 3) Standard provides a framework for reporting emissions from investments. However, the guidance provided is high-level and supplementary guidance is needed to enable financial institutions and portfolio investors to report accurately, consistently and transparently on the full impact from their investments. A highly credible and global accounting methodology is vital to enable the financial sector to account for emissions in a standardized manner and to ensure that managing emissions associated with investments becomes standard business practice. You can access all informations on this initiative here, including a first concept note on this issue, the results of a survey conducted in 2012 and some meetings minutes.
Existing methodologies
Milieudefensie (Friends of the Earth Netherlands), a BankTrack member, published in 2009 the report "Carbon Footprinting of Financed Emissions - Existing Methodologies, a Review and Recommendations". This study provides an overview and comparison of seven existing methodologies and their characteristics.
The following methodologies can indeed already be used by banks for their different banking activities, from project finance to asset management through retail banking:
Reduction targets
Measuring financed emissions is only a first step; the next logical step is for every bank to establish sufficiently ambitious portfolio and business-unit reduction targets for their financed emissions.
GHG pollution reduction targets are fast becoming standard practice in many industries. While many companies have used the Kyoto Protocol benchmarks as a corporate target (on average 5.2 per cent from 1990 levels by 2012), it is clear that to continue to use Kyoto-scale emissions reductions will not be sufficient to keep climate change below 2°C above pre-industrial levels. To achieve the dramatic emission reductions associated with reaching this level, it is imperative that short and medium-term reduction targets of companies and banks are sufficiently ambitious to make substantial progress.
Existing reduction targets
Bank of America, for example, assesses and reports on greenhouse gas emissions from its utilities portfolio. This is a useful start, but at a minimum should be extended to other GHG intensive sectors such as transportation, manufacturing and agriculture, and to overall portfolio impacts. In 2004, Bank of America committed to "reducing the emissions rate for companies in its utility portfolio 7% by 2008".
Dexia commited in 2008 that the CO2 intensity of its portfolio of power generation assets debt in excess of to USD 10 million and financed in any given year would be less than 0.6 tons of CO2/MWh reducing by 3.5% per year from 2005. It is Dexia policy to remain 30% below the above-stated intensity target of its portfolio of power generation assets. Dexia will thus evaluate on a regular basis the CO2 intensity of its portfolio so as to insure the respect of this target.
The United States Overseas Private Investment Corporation (OPIC) has pledged to adopt an annual emissions cap and to reduce GHG pollution in its portfolio of projects by 30 percent in the next 10 years.
All banks should establish similar annual reduction targets to ensure progress towards longer-term stringent reduction objectives.
Getting practical
To get practical, Milieudefensie has also published a special guide "A climate strategy for Banks: Know your financed emissions" to assist banks in taking the first steps towards measuring their financed emissions.
For any question or information on private banks financed emissions, please contact Yann Louvel, BankTrack Climate and Energy Campaign Coordinator.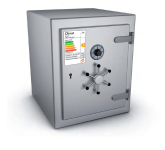 Measuring and reducing private banks financed emissions
working partners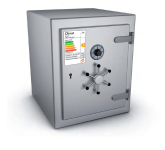 Measuring and reducing private banks financed emissions
working partners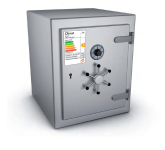 Measuring and reducing private banks financed emissions
working partners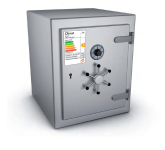 Measuring and reducing private banks financed emissions
working partners