description
The Plantar Project was one of the first Clean Development Mechanism projects to be supported by the World Bank Prototype Carbon Fund (PCF). Plantar SA, located in Minas Gerais, Brazil, is a pig-iron and plantation company with three projects in total registered under the CDM. The World Bank and Plantar organized the PCF Minas Gerais Plantar Project with the anticipation to sell over 1.5 million CERs (around $25 million, assuming credits are sold at $15) in "emissions reductions" by 2012. Read more.
They also promote the project as a model operation. The claimed objective is to "reduce greenhouse gases emissions by establishing sustainable eucalyptus plantations to supply pig iron production with renewable charcoal, instead of coal coke or non-renewable biomass." However, the project has been characterized by various issues. The way they have explained the project and the realities surrounding it do not coincide. In fact, as stated in "Carbon Trading: a critical conversation on climate change, privatisation and power", many people have been illegally dispossessed of their land due to the activities, jobs have been destroyed as well as livelihoods, local water supplies have dried up and polluted, the surrounding soil and the biodiversity of the native cerrado biome have been depleted, the health of local people has been threatened, and labour is being exploited under appalling conditions.
brief history
This project has seen many changes and adjustments in order to allow for CDM classification:
First, the original proposal for the project was submitted as a forestry offset, however it was rejected by the CDM Executive Board. Plantar argued there would be an "accelerated reduction in the plantation forestry base in the state of Minas Gerais." The plantations were presented as forests and they claimed that, once the trees have been cut down and burnt to make pig iron, they would not replant them unless there was carbon finance.
The project was rejected time after time which should have led to it being scrapped all together. In addition, 143 local groups and individuals argued in a letter to the CDM Executive Board of June 2004: "[T]he claim that without carbon credits Plantar . . . would have switched to coal as an energy source is absurd." Rather than scrapping the project it was repacked and resubmitted to the CDM in its component parts, which included a project to reduce methane in the tree-burning process, a revised reforestation project and a further project linked to the reforestation project, which claims to introduce a new iron ore reduction system in pig-iron processing.
Then in 2007, Plantar finally managed to gain access to the CDM for its methane reduction project, which it expected to generate 112,689 CERs over a seven-year time span from 2004 to 2011.
Mid-July of 2009 the methodology of the second project, "Use of Charcoal from Planted Renewable Biomass in the Iron Ore Reduction Process through the Establishment of a New Iron Ore Reduction System," was accepted by the UN Methodology.
In July 2010, the Afforestation/Reforestation project was accepted.
what must happen
Wilmars financiers should use their influence to resolve current land grabbing cases or cut their financial ties with Wilmar until the company has resolved its ongoign problems in practice - not merely on paper. Since Wilmar is violating its own code of conduct, we call on financiers to divest from the company and withhold any new financial services until the problems have been resolved.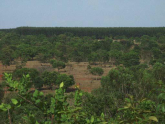 on record
last update: Oct 07, 2016
sectors
Clean Development Mechanism (CDM)
banktrack contact
Yann Louvel, Climate and energy campaign coordinator, BankTrack
working partners
member groups involved
share this dodgy deal