description
The HRL group of companies via its subsidiary Dual Gas proposes to build a 600 megawatt brown coal (lignite) power plant using Integrated Drying Gasification and Combined Cycle technology (IDGCC). It would be built in the Latrobe Valley in Victoria, home to Australia's most carbon pollution-intensive power stations. HRL are referring to this project as "clean coal", because its carbon pollution intensity (0.8 tonnes/MWh of CO2) is lower than standard brown coal power stations. However, this carbon pollution intensity is similar to standard black coal power stations and would result in the annual release of 3.2 million tonnes of CO2 into the atmosphere each year.
brief history
In 1994 HRL was issued a license to use and develop the State of Victoria's IDGCC technology. The intention was that HRL would bring the technology to commercial maturity and a debenture agreement was agreed that HRL would only be required to pay the State for the technology in the event of commercial success. In the late 1990s a 10 megawatt pilot plant was built in Victoria's Latrobe Valley.
In 2006 HRL was proposing to build a 400 megawatt plant that was intended to be operational by 2009. Despite an assessment by an expert panel raising concerns over the project's technical and economic risks, the then Howard Government awarded HRL a AUD100 million grant through the Low Emissions Technology Demonstration Fund. This was supplemented with AUD50 million from the Victorian Government, also awarded in 2006. At the time, HRL were in partnership on the project with Harbin, a Chinese company who were providing AUD500 million for the project. Harbin's finance and the government grants left HRL having accounted for most of their project's capital costs which in 2006 were estimated at AUD750 million.
Little progress was made in the following two years and in 2009, Harbin withdrew from the project. HRL's Managing Director, Gordon Carter, had acknowledged the previous year that the project's costs had risen to over AUD one billion.
In 2010 HRL's project re-emerged but at an expanded 600 megawatt. A Project Review Committee began meeting regularly, convened between HRL, subsidiary Dual Gas, and the Victorian and Federal Governments. In September 2010 HRL lodged an application with EPA-Vic for works approval, which received almost 4,000 objections from the public.
In May 2011 HRL was granted works approval from EPA-Vic but only for a 300 megawatt power station. In the same month the Federal Government revealed that HRL had until the end of the year to meet the conditions of its AUD100 million grant. These conditions include having all legal approvals, securing private finance and demonstrating a clear pathway for how the power plant would apply carbon capture and storage technology. Presently there is no evidence to suggest that any of these conditions have been met.
what must happen
The Federal Government needs to withdraw the AUD100 million grant to HRL and make it subject to a stringent emissions performance standard that rules out coal-fired power stations
Investors need to avoid the economic and reputation risks associated with this project and not invest in it
Electricity retailers must not enter into any power purchase agreements with the HRL proposal that serve to underwrite the plant and allow it to gain finance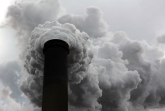 active file
last update: Oct 12, 2016
sectors
banktrack contact
member groups involved
share this dodgy deal