description
In the Canadian Boreal forest just downstream of the eastern foothills of the Rocky Mountains are the Canadian tar sands. The region contains some 2 trillion barrels of oil, but getting to it will mean destroying an area larger than the state of Florida.
Tar sands consist of heavy crude oil mixed with sand, clay and bitumen. Extraction entails burning natural gas to generate enough heat and steam to melt the oil out of the sand. As many as five barrels of water are needed to produce a single barrel of oil.
Tar sands oil is the worst type of oil for the climate, producing three times the greenhouse gas emissions of conventionally produced oil because of the energy required to extract and process tar sands oil. Communities downstream from the tar sands mines report elevated levels of cancer that they blame on toxic contamination of the Athabasca River.
what must happen
Require clients to provide evidence of Free Prior Informed Consent (FPIC) from First Nations on projects and activities affecting their communities. FPIC reflects international law, minimizes conflict, and was adopted by TD Bank Financial Group as part of its Environmental Management Framework in 2007.
Phase out financing and advisory to projects related to oil sands, which adversely impact, in a non-reversible manner, critical natural habitats or freshwater resources used for drinking water. French bank Dexia adopted this global best practice as a part of its Energy Sector Guidelines for project finance, in 2008.
Develop an action plan to reduce financed emissions of climate change pollution related to lending activities.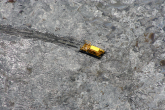 on record
last update: Oct 18, 2016
sectors
banktrack contact
Yann Louvel, Climate and energy campaign coordinator, BankTrack
member groups involved
share this dodgy deal