about RBS
RBS was founded in 1727 and is one of the major UK banks. RBS has 40 million customers using the financial services of over 30 brands, including NatWest, Direct Line, Churchill, Coutts, Ulster Bank and Citizens.
After a massive bailout in 2008, RBS is now a UK government owned institution. In 2014 RBS embarked on a restructuring process that will see the bank operate mainly in the UK and Ireland by 2019. The strategy is expained here.
ownership
listed on London Stock Exchange
RBS has been effectively nationalised by the UK government, who has taken an 85 per cent share in the bank in 2008. Currently it still holds around 73 per cent of the shares.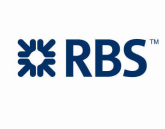 headquarters
Gogarburn 175 Glasgow Road
EH12 1HQ Edinburgh
United Kingdom
banktrack contact
Ric Lander, Friends of the Earth Scotland
tracked by