about Nedbank
Nedbank Group Limited ('Nedbank Group') is a bank holding company that operates as one of the four largest banking groups in South Africa, with Nedbank Limited as their principal banking subsidiary. The bank was originally founded in 1888 in Amsterdam as the Nederlandsche Bank en Credietvereeniging ('Dutch Bank and Credit Union'). The bank expanded to South Africa in 1951 as the Netherlands Bank of South Africa Limited.
On 30 June 2016 the Nedbank Group controlled assets worth ZAR944,188 billion.
ownership
Publicly listed at JSE stock exchange, the majority shareholder is Old Mutual Life Assurance Company Ltd., with 55.11% ownership of Nedbank Group Ltd.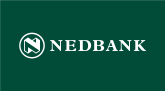 headquarters
135 Rivonia Road
Gauteng 2196 Sandton
South Africa