about Lloyds
Lloyds Banking Group Plc was formed on the 19th of January 2009 after Lloyds TSB acquired HBOS. The group is currently the largest retail bank in the United Kingdom with over 30 million customers. The banking group operates under numerous brands such as Lloyds Bank, Bank of Scotland, Scottish Widows, Halifax, and a range of distribution channels.
Look here for an overview of Lloyds Banking Group's different brands.
ownership
listed on London Stock Exchange, NYSE Euronext
Public Shareholders. In October of 2008, as part of the government bailout the British government took a 43.4% stake in Llyods. The government began the process of returning Lloyds to the private sector in September 2013. Currently it still holds around 20 per cent of shares.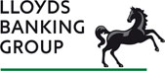 headquarters
25 Gresham Street
EC2V 7HN London
United Kingdom
banktrack contact
Kevin Smith, Climate Change and Finance Campaigner, Platform