about JPMorgan Chase
JPMorgan Chase is one of the Big Four Banks of the United States (along with Bank of America, Citigroup and Wells Fargo). The firm was formed in 2000 when Chase Manhattan Corporation acquired J.P. Morgan & Co and is headquartered in New York City.
JPMorgan Chase operates in more than 60 countries. The firm is a market leader in investment banking, financial services for consumers, small business and commercial banking, financial transaction processing, asset management, and private equity.
ownership
listed on London Stock Exchange, NYSE Euronext, Tokyo Stock Exchange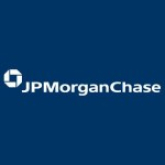 headquarters
270 Park Avenue
10017-2070 New York
United States
banktrack contact
Ben Collins, Rainforest Action Network