about HSBC
Headquartered in London, HSBC is one of the largest banking and financial services organisations in the world. HSBC operates from around 6,100 offices in 72 countries and territories. HSBC provides financial services including: personal financial services; commercial banking; corporate, investment banking and markets; private banking; and other activities.
The HSBC Group is named after its founding member, The Hongkong and Shanghai Banking Corporation Limited, which was established in 1865 to finance the growing trade between China and Europe.
ownership
listed on Bermuda Stock Exchange, Hong Kong Stock Exchange, London Stock Exchange, NYSE Euronext
With listings on the London, Hong Kong, New York, Paris and Bermuda stock exchanges, shares in HSBC Holdings plc are held by around 200,000 shareholders in some 100 countries and territories. The shares are traded on the New York Stock Exchange in the form of American Depositary Receipts.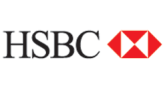 headquarters
8 Canada Square
E14 5HQ London
United Kingdom
tracked by