---
Active
This profile is actively maintained
Send
feedback
on this profile
---
By: BankTrack
Last update:
2016-06-15 16:12:20
---
Contact:
Johan Frijns, BankTrack
---
Share this page:
---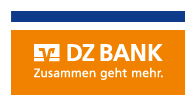 DZ Bank (Deutsche Zentral-Genossenschaftbank) is the fourth largest bank in Germany by asset size, and acts as the central banking institution for more than 900 cooperative banks. It forms part of the Volksbanken Raiffeisenbanken Co-operative financial network, one of Germany's largest private sector financial service organisations.
The DZ Bank Group includes DVB Bank, a transportation finance bank; Bausparkasse Schwäbisch Hall, a building society; DG HYP, a provider of commercial real estate finance; DZ PRIVATBANK Gruppe; R+V Versicherung, an insurance company; TeamBank, a provider of consumer finance; Union Investment Group, an asset management company; VR LEASING; and other institutions. The total assets of DZ Bank Group were EUR 402.5 billion as at December 31, 2014.
On 1 January 2013 DZ BANK AG signed up to the Equator Principles.
Headquarters

Platz der Republik

60265 Frankfurt am Main

Germany

Supervisor
CEO/chair
Wolfgang Kirsch
Chief Executive Officer
Annual report
Annual Report 2015
Website
http://www.dzbank.com/
Ownership

At the end of 2014, 93.1 percent of shares were held by cooperative enterprises, including cooperative banks, cooperative central institutions and others.
Sustainability
Voluntary initiatives
DZ Bank has committed itself to the following voluntary standards:

Equator Principles
Implementation and reporting
DZ Bank is reporting on the implementation here.
Contact and complaints
Equator Principles Dodgy Deals
Projects