China Merchants Bank
China
---
Active
This profile is actively maintained
Send
feedback
on this profile
---
By: BankTrack
Last update:
2016-09-01 16:01:17
---
Contact:
Yu Xiaogang, Founder of Green Watershed
---
Share this page:
---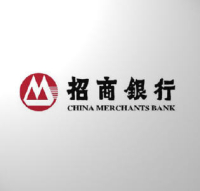 China Merchants Bank (CMB) was established in April 1987 and it is headquartered in Shenzhen, China. The bank is China's first joint-stock commercial bank and als the first bank to attend the national experiment for the promotion of China's banking industry reform driven by endeavors from outside the government.
Since its inception 24 years ago, CMB has grown from a small bank into a nationwide commercial bank that has a total net captial of USD 20 billion, a total asset of USD 388 billion, over 800 branches and over 50,000 employees. The bank primarily focuses on the Chinese domestic market, offering corporate and retail banking products. It has one wholly-owned subsidiarly (CMB Financial Leasing Co., Ltd) in mainland China. For overseas markets, CMB has two wholly-owned subsidiaries: Wing Lung Bank Ltd. and CMB International Capital Corporation Limited and 1 branch (Hong Kong Branch) in Hong Kong, a branch and a representative office in New York, and representative offices in Taipei and London.
Headquarters

China Merchants Bank Tower, No 7088, Shennan Boulevard

518040 Shenzhen

China

Supervisor
CEO/chair
Li Jianhong
Chairman
Annual report
Annual report 2015
Website
http://english.cmbchina.com/
Ownership

listed on Hong Kong Stock Exchange & Shenzhen Stock Exchange

The company was listed on Shanghai Stock Exchange in April 2002 and on SEHK in September 2006.
Sustainability
Voluntary initiatives
China Merchants Bank has committed itself to the following voluntary standards: